Robert Irvine's Honest Response To A Fan Calling Him 'Too Dramatic'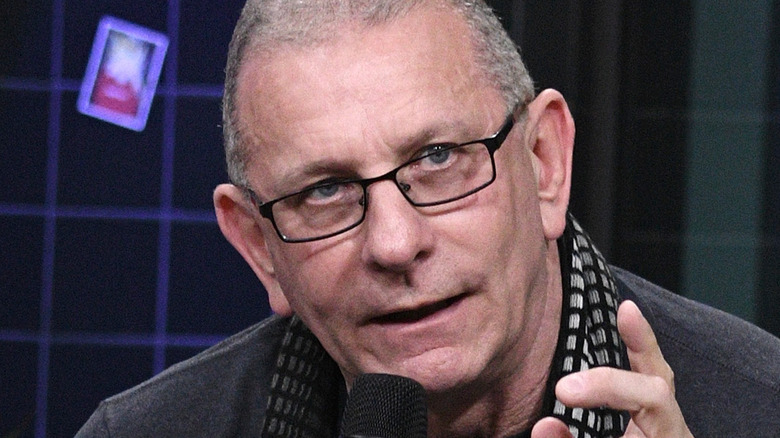 Gary Gershoff/Getty Images
Robert Irvine might not be the only U.K. chef with a restaurant-rescue TV show on his celebrity resume, but Irvine of "Restaurant: Impossible" fame definitely spends more time on Twitter chatting it up with fans than "Kitchen Nightmares" host Gordon Ramsay. (Ramsay prefers to mingle with the commoners on TikTok, as this YouTube compilation shows.) In a January tweet, Irvine commiserated with fans who were upset that "Restaurant: Impossible" was on the streaming subscription service Discovery+ only and not on the basic-cable Food Network. (His fans won that fight, with Food Network picking up "Restaurant: Impossible" in March, according to Irvine's March 1 tweet.) Irvine also broke the news of his COVID-19 diagnosis to a fan on Twitter in February.
So when a Twitter user makes a passing comment about a scene from "Restaurant: Impossible," they shouldn't be surprised if they get a personal response from the chef whose heart is as big as his biceps.
Irvine posted a message on the evening of August 5, after the latest episode of "Restaurant: Impossible" had aired, asking viewers what they thought. Phil Cianciola, whom Wisconsinites might remember as "the biggest name in Milwaukee radio," had a note on Irvine's performance. "My wife didn't like you throwing the plate of food on the floor. Her quote: 'Too dramatic. He's better than that.' Me? I laughed out loud when you did it."
Robert Irvine doesn't get angry at people on 'Restaurant: Impossible,' he gets angry for them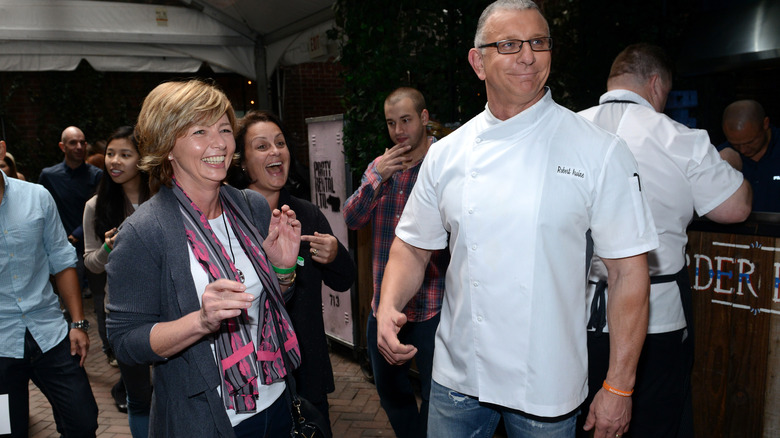 Noam Galai/Getty Images
Sure enough, Robert Irvine came back with an honest response to a viewer's opinion that his performance on "Restaurant: Impossible" was "too dramatic." Irvine tweeted, "Oh well Phil, I was there and I am led by my feelings and emotions. Tell her sorry she thought that. Hope all is well."
Irvine's emotional displays aren't limited to just anger, either. When another fan on Twitter noticed that he had to fight back tears during a restaurant reveal in May, Irvine responded, "Seeing them so happy makes me want to cry happy tears. Sometimes it's hard to hold back, and others I just let go. It's real emotional for me."
Furthermore, when Irvine does show anger, it's not directed at a stubborn restaurant owner. It's for them. "If I'm not breaking through with someone, that might come across as anger, but I'm not angry at the person," Irvine told the Pittsburgh Post-Gazette. "If I see someone failing or missing an opportunity, I'm angry on their behalf."