Yelp Will Now Share Restaurant Vaccine Requirements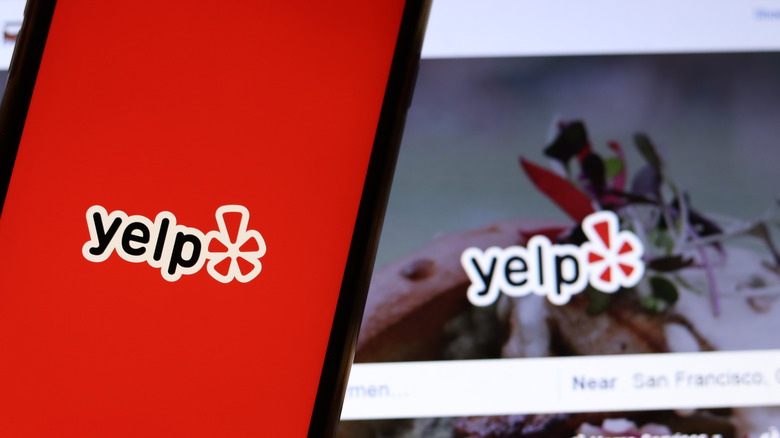 Shutterstock
Earlier this year, Yelp decided to make a change in their popular app to show whether restaurants and businesses were following safe COVID-19 protocols, and now they're making another change that will allow Yelp users to see vaccine requirements before they head to a restaurant and sit down for a meal.
Through an announcement on their website August 5, Yelp wrote, "To help consumers understand how a business is currently operating as pandemic guidelines continue to evolve, today, Yelp is announcing two new, free attributes — "proof of vaccination required" and "all staff fully vaccinated." Users will be able to filter by these attributes when searching for local businesses on Yelp and will easily see [the designations] indicated on restaurant, food, and nightlife businesses in search results."
Though Yelp has been criticized for some of its efforts that may have ultimately hurt restaurants during the pandemic, this move seems like it'll provide critical information for diners at a time they are needing it most.
The changes that are coming to the Yelp app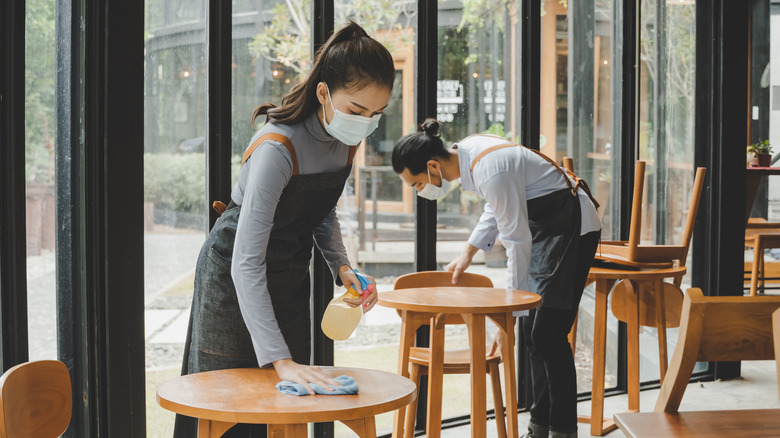 Shutterstock
This new initiative won't change much on the Yelp app itself, but it will give customers the chance to make more informed decisions and filter restaurants based on their preferences. Though, it's up to the restaurants to add information about vaccines and mask requirements, and Yelp's website gives instructions for businesses that want to update this important and timely information.
Based on the supporting image on Yelp's website, it appears businesses can display a few notices on their profile — whether a mask is required at their location, whether the staff wears masks or not, whether you need proof of vaccination to eat there, and whether the restaurant staff is vaccinated.
Yelp's announcement also included the following statement when discussing the changes and how it will help businesses be safeguarded against what they call 'review bombing': "To help protect businesses that may experience backlash for their vaccination policies, we are proactively monitoring Yelp pages of businesses that activate these attributes."
During the pandemic, Yelp has removed reviews that focus more on COVID safety protocols instead of customers' actual experiences with businesses and restaurants. Dining out has been one of the riskier activities during the COVID-19 pandemic, as you aren't able to keep a mask on while eating and drinking, but this option from Yelp lets you pick a spot that you're comfortable with and may best align with your personal safeguards. (And of course, takeout is still always an option.)