The Reason Gordon Ramsay's Children Won't Inherit His Money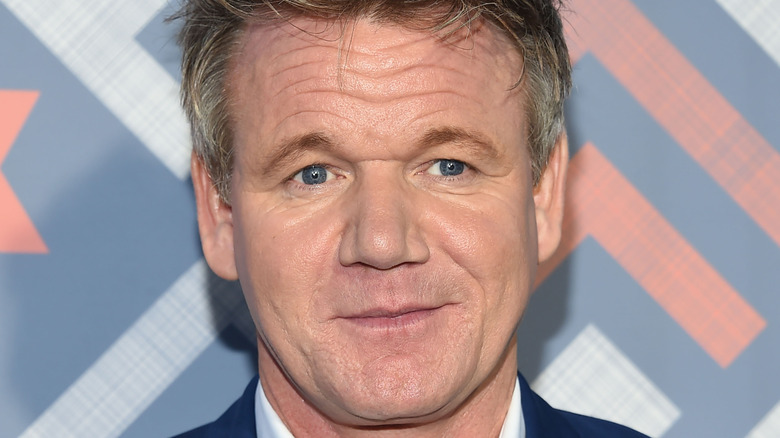 Shutterstock
Chef Gordon Ramsay has built quite the empire over the course of his decades in the culinary industry. In addition to the countless television shows he's been a part of, whether judging on cooking competition shows or revamping restaurants in need of help, he has also opened numerous restaurants, and currently owns approximately 35 spots worldwide, according to Insider. He has achieved a ton of financial success, with his net worth clocking in at an approximate $220 million, according to Wealthy Gorilla. And on top of it all, Ramsay is a family man who seems utterly devoted to his wife, Tana Ramsay, and their five children, Megan, Jack, Holly, Oscar, and Matilda, the one who may just follow in her father's footsteps in the culinary industry.
Though his children may be living in more luxurious digs than many their age, they shouldn't be anticipating an inheritance, at least if Ramsay has anything to do with it. The reason behind his decision is simple — as he told The Telegraph, he doesn't want his children to end up spoiled. This attitude extends beyond a future inheritance, however, as he has also revealed that when the family travels, he relaxes in first class while his children fly in the economy section because, well, they haven't put in all those long hours earning the family fortune like he did (via The Sun).
A few more rules for the Ramsay children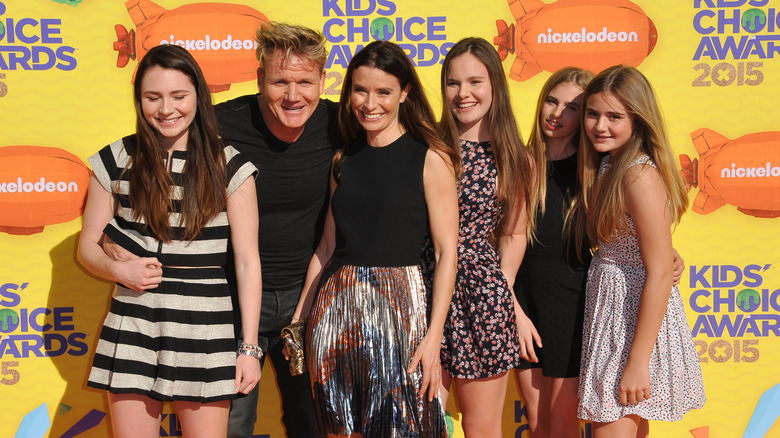 Shutterstock
Though Ramsay may make a lot more money than the typical patriarch of a family, he isn't about to allow his children to live rule-free and consequence-free. It seems there are quite a few rules in place in the Ramsay household, including rules about how much screen time they're able to get in a day (via The Sun). They've also got some restrictions surrounding dating, and despite their father's often profane language, they're not allowed to swear themselves. And, when it comes to dining out, they haven't been granted a pass to eat for free in their father's world-class establishments, or even given a family discount. According to Ramsay, while the whole family may visit one of his restaurants for a special occasion, his children typically go to more inexpensive dining spots such as the chain restaurant Nando's when they're eating out with friends.
There's just one financial perk that Ramsay has deemed appropriate when it comes to helping his children get a leg up in life — a portion of a down payment. He isn't willing to purchase a full property for his children, but he's agreed to provide a 25% deposit in order to allow his children to get on the property ladder. That's certainly not an insignificant amount, especially if they decide to splurge on something in a high-cost area like London, England.