News Of Two New Wendy's Specialty Items May Have Just Been Leaked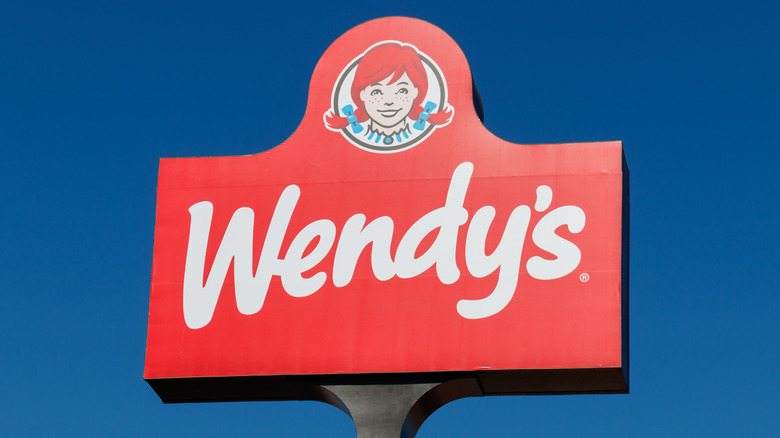 Shutterstock
Though they maintain their core menu of staples that have diners coming back time and time again, many fast food chains release limited-edition or specialty items throughout the year to entice diners to visit and try them out — and it seems that Wendy's may be slated to add two new items to its lineup, although it doesn't appear that the fast food chain meant for that particular information to be revealed.
The items in question aren't currently available and haven't been confirmed as future offerings, but a leaked memo hit Reddit on August 1, in which Reddit user DuskyBacchus shared a screenshot that appeared to have been taken from some type of Wendy's employee training video. The shot featured an image of two sandwiches as well as their names: the Big Bacon Cheddar Cheeseburger and the Big Bacon Cheddar Chicken Sandwich. 
As noted by Eat This, Not That!,  Wendy's online menu shows no sandwiches with those names among its new offerings. Instead, Wendy's website lists the Bourbon Bacon Cheeseburger as of this writing. Though this leak gave fast food fans a peek at what Wendy's might release next, there's no information yet as to when such a rollout might be. So bacon and cheddar lovers will just have to sit tight and see if the sandwiches start popping up at Wendy's locations at some point.
What exactly is on these alleged new offerings?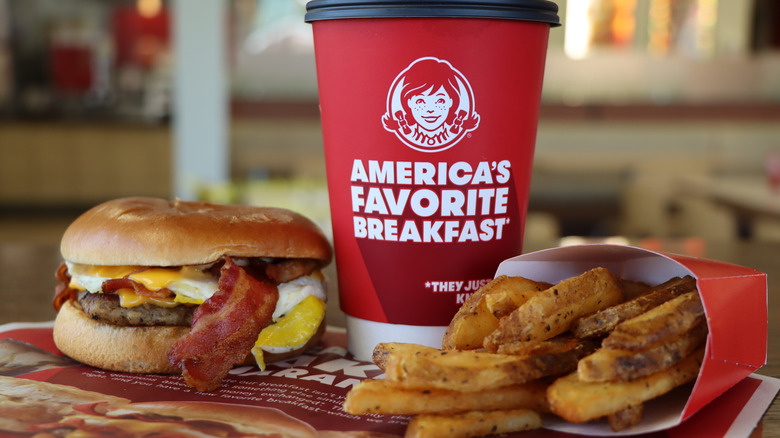 Shutterstock
Lucky for curious fans, Reddit user DuskyBacchus didn't just share a screenshot of the two sandwich images, leaving fans to guess as to what ingredients were pictured. In a comment, they gave a few specifics as to what diners could expect from these offerings — and cheese lovers may want to add these items to their bucket list.
Both sandwiches are said to come on a new type of cheddar cheese bun that Wendy's will allegedly offer. The products appear to have actual cheese sprinkled along the top before the buns are baked for some added flavor and texture. The burger toppings feature even more cheese, with a slice of classic American cheese and a new cheddar cream cheese teaming up for what sounds like a powerful punch of flavor. Finally, as if that weren't decadent enough, Wendy's has apparently also doubled down on the bacon, adding not just three pieces of applewood smoked bacon on top of either sandwich, but also incorporating some bacon jam. Finally, the commenters on the Reddit thread speculated that some onion tanglers, little bits of crispy fried onion, will finish off the culinary creation.
Though fans won't be able to get their hands on either of the burgers unless or until Wendy's actually releases them, Reddit user ldbriq eagerly commented, "looks delicious!" in anticipation.