Klay Thompson Dishes Out Life Advice While Placing Chipotle Order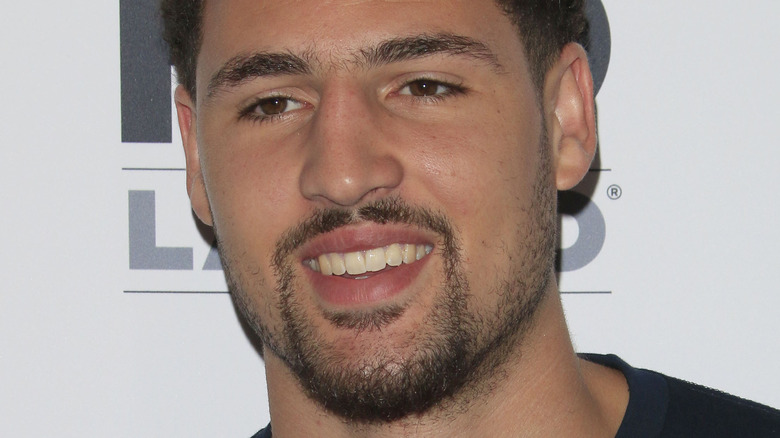 Shutterstock
Klay Thompson is one of the best shooters to play in the NBA. Per Forbes, the three-time NBA champion and five-time All-Star who wears a Golden State Warriors jersey re-upped his contract in 2019, signing a five year deal worth $190 million. Needless to say, Thompson has the skills to pay the bills. The baller even nabbed a part in the movie Space Jam: The New Legacy. He's kind of a thing. 
But for all of his success — which is quite impressive — Thompson is pretty down to earth and humble. In 2020, an NBC reporter confirmed via Twitter that this world-class player only uses a flip phone. 
So, if you run into this NBA star at Chipotle ordering up his favorite meal, what would you do? If you said break out your phone, fire up TikTok, and ask Thompson what he is ordering at the fast-food chain, then your name might be Kai. Recently, this young man — Kai — encountered Thompson during the basketball player's stop at the Mexican grill and did just that. Thompson graciously shared that he was about to get a fire burrito bowl and then urged his fans to follow "his boy" Kai on TikTok. But then Kai decided to make the most of the moment and asked the NBA player for some life advice, and, per Bleacher Report, Thompson offered a "gem" of an answer, free of charge.  
Klay Thompson says to be original and stick to your core values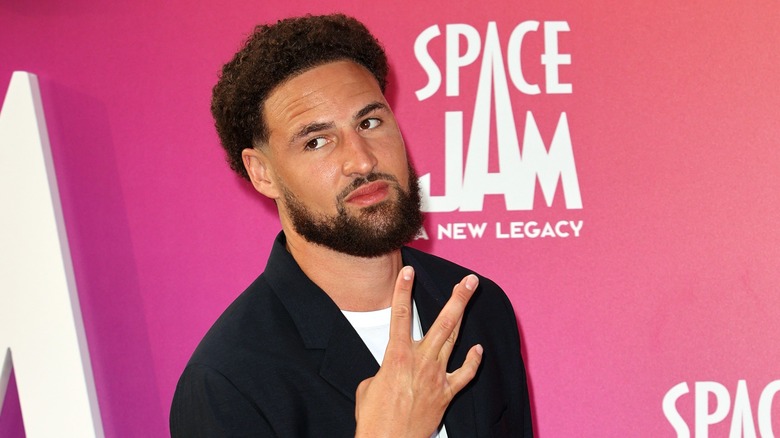 Kevin Winter/Getty Images
Klay Thompson, again, graciously agreed in the TikTok video, which has received over 67,000 likes, to answer Kai's question: "What's one advice you have for upcoming entrepreneurs and athletes?" Thompson responded, "Oooo, that's a great question, Kai," before thoughtfully answering. 
The 2016 Olympiad dropped these pearls of wisdom, "Just be yourself, umm, be patient because it's not a sprint; it's a marathon." But Thompson did not stop there. He said, "Be original and just stick to your core values. Just, um don't measure your success based off what other people do. Everyone is at their own pace. It's not about the material things. It's about inner peace and doing something you're passionate about. So that would be my advice." Great advice.
Kai followed up with another video sharing he was working his shift at Chipotle when Thompson randomly walked in and knew had to get the interview because it would be "legendary." And legendary it was, with ESPN reposting it. Kai goes on to thank "Mr. Klay," as he called Thompson, and said it was "Dope AF" of him to participate. It also helped Kai realize he wants to interview more celebrities. Maybe LeBron James, Simone Biles, or Katie Ledecky will make an appearance on the young man's TikTok channel. Here's hoping, Kai.