Taco John's Is Giving Away Crispy Beef Tacos. Here's How To Get Yours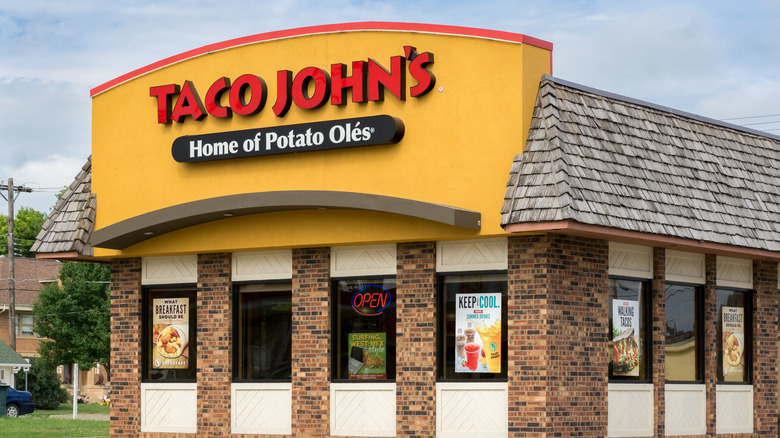 Shutterstock
A few key items make up the bulk of fast food restaurant menus and tacos are surely among the top choices. Thanks to the variety of options for fillings, tacos are a popular meal selection. If you love tacos, then you will undoubtedly be eager to learn about Taco John's upcoming offer. On its website, the taco franchise claims that it's responsible for the iconic "Taco Tuesday," a weekly event with special offers for taco lovers across the country. Well, this week, look out for its big offer, which will exceptionally come out on a Friday.
Every year, on August 13th, the fast food chain celebrates its Customer Appreciation Day. This year, August 13th falls on a Friday and Taco John's wants to thank its customers for 52 years of loyalty. Although Taco John's started as a small taco stand, thanks to dedicated customers and high quality food, the brand evolved and now has close to 400 restaurants in almost half of the United States (via Taco John's). It's no wonder the brand has such loyal fans if it takes the time to dedicate an entire day to honoring their support!
What do you have to do?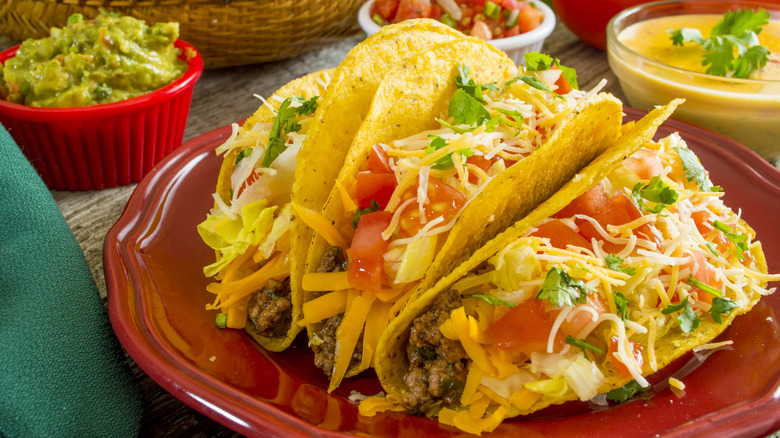 Shutterstock
First things first, QSR explains that you have to download the Taco John's mobile app and sign up for the Taco John's Loyalty Program in order to have access to the specials. You'll definitely want to sign up fast because, according to QSR, the taco franchise will be giving away free tacos to lunch and dinner customers with any purchase. To keep things simple, they'll be giving away their classic crispy beef taco ー a crispy taco shell filled with 100% American beef, mild sauce, lettuce, and cheese (via QSR).
The ingredients may appear basic, but thanks to Taco John's "Bigger. Bolder. Better." motto, their menu items are packed with flavor. If you want to get a head start on the celebrations, then make your way to the nearest location for breakfast on August 12th, and enjoy a BOGO offer on Breakfast Burritos until 10:30 a.m. A free burrito followed by a free taco? Count us in!