Reese Witherspoon And Daughter Ava's Adorable Margarita Photo Has Fans Obsessed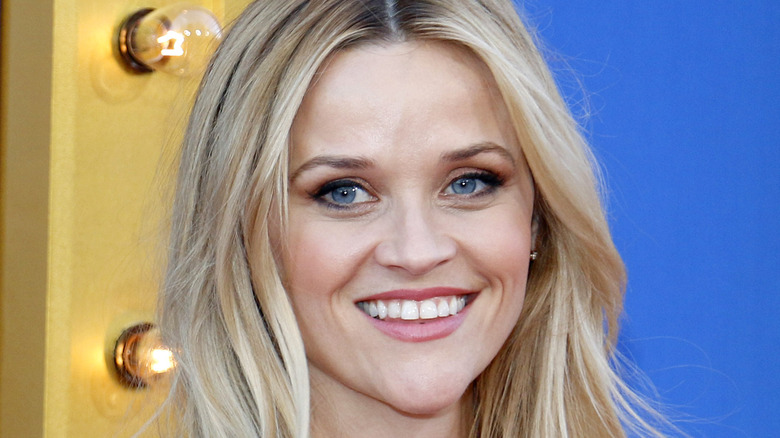 Shutterstock
Reese Witherspoon and her daughter Ava Phillippe look alike, without a doubt. In fact, Country Music Family actually rounded up images of the two together in which they look eerily similar to the point where people were hard pressed to tell the two of them apart. And E! News shared a picture of Phillippe and her boyfriend in which the same issue occurred, with people likening the image to her mother and father, Ryan.
But the mother-daughter duo seems to have more than looks in common. Phillippe and Witherspoon are constantly pictured sharing moments both fun and sweet, like their holiday snap of the pair in matching sweaters (via Instagram). So, when a picture of a possibly drunken night of shenanigans popped up on people's news feeds, they were delighted to see what the two were prepared to present to the world this time. Turns out, it was margs and they broke the internet.
Salty, but sweet
Ava Phillippe, a recent member of the 21+ club, made waves for her silly Instagram post featuring herself and her mother sipping margaritas and having a good time. As People noted, the two were "grinning ear to ear,", making jokes and doing some goofy things like using the lime as spectacles, placing the halved fruit in front of their eyes. Fans are loving the photo so much so that there are almost 130k likes as of this writing.
The comments are incredibly supportive, with a user named @aokileesimmons calling the duo "Mother daughter goals," and another user named @reeseanixton asking, "does anyone in this world love margarita more than Reese? The answer is no!!!" Suffice to say, the internet clearly needs more wholesome, mother-daughter drinking content in this world — especially from these two. We don't think anyone would be opposed to a suggested live drink-making class hosted by the duo, do you?