Reese Witherspoon's Aperol Spritz Recipe Has An Unexpected Ingredient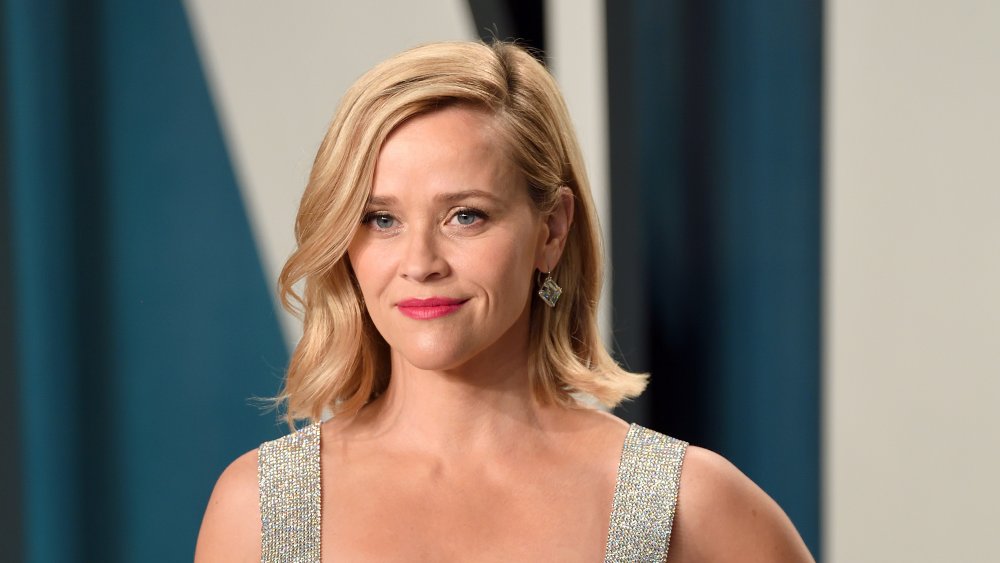 Karwai Tang/Getty Images
What have you been doing since October 14, 2020? We've been ogling at Reese Witherspoon's Aperol spritz recipe, along with pretty much all the other rich and famous people in the entire world. Says Isla Fisher, "Dream drink with dream girl." Says Editor in chief of InStyle Magazine, Laura Brown, "I support this." Says YouTube's head of fashion and beauty, Derek Blasberg, "Be right there." Says The New York Times bestselling author, Jenny Han, "was JUST looking up Aperol spritz alternatives!" Says Grammy-nominated songwriter, Ruby Amanfu, "You Win, Lady." Says Diane Keaton, "YUM." Need we go on? 
Other than the fact that Reese Witherspoon clearly has one of the hippest celebrity friendship circles (ever), the takeaway here is that Witherspoon's Aperol spritz recipe is to die for. Watch her make it. She pours in prosecco, Aperol, and club soda like you might expect. As to Witherspoon's fourth ingredient? We'll give you a hint. Insider says it's "autumnal." 
Why Reese Witherspoon's Aperol spritz will be your favorite fall cocktail
Two words: apple cider. Before doing anything else, Reese Witherspoon adds a healthy dash of cider to her otherwise traditional Aperol spritz recipe. Only after the apple cider does she add the Aperol, the club soda, and, of course, the prosecco. Witherspoon's also got some cinnamon, orange, and apple slices on the counter, which we'd be tempted to add to her drink. As for brands? From the looks of it, the Emmy-nominated actress is a fan of Schweppes club soda, Signature Select apple cider, and La Marca prosecco (Insacart says you can pick up 750 ml bottles of La Marca at select Costcos for under $12 dollars). That makes Witherspoon's Aperol spritz surprisingly affordable. 
It's not just celebrities who are excited about this fall recipe. When Insider asked three New York City mixologists for their opinion, Aleksey Reznikov, Gregory Lucas, and Parker Boase all gave it their stamp of approval. Lucas and Boase have just one recommendation for you, Reese Witherspoon: Mix in some lemon juice to "add a brilliant tart finish to the drink."