Read This If You Recently Bought Frozen Stuffed Chicken At Aldi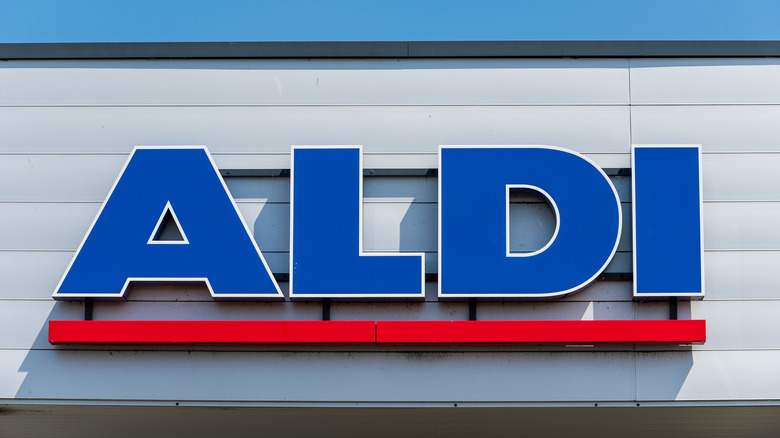 Shutterstock
The U.S. Department of Agriculture's Food Safety and Inspection Service just announced bad news for Aldi shoppers. If you regularly purchase Kirkwood brand meat, then you'll definitely want to check your fridge and freezer to ensure you didn't buy any of the five frozen, pre-browned, breaded, and raw stuffed chicken products that have just been flagged for potential Salmonella contamination. The manufacturer of these products, Serenade Foods, has just recalled over 59,251 pounds of chicken for that reason, according to Best Life.
The U.S. Department of Agriculture's Food Safety and Inspection Service issued a health alert regarding these products after these items, which were produced on February 24th and 25th, had been found to be responsible for Salmonella Enteritidis infections across as many as eight states, according to Food Safety News. In a related report published in June, Food Safety News reminded the public that all raw chicken should be properly prepared and cooked to at least 165 degrees Fahrenheit in an oven, not a microwave or air fryer, before eating. 
According to the CDC, "People reported buying many different brands of raw frozen breaded stuffed chicken products from multiple stores. When asked about how the products were prepared at home, seven people reported undercooking, microwaving, or air frying the product." Twenty-eight people may have been sickened by the outbreak, which has resulted in at least eight hospitalizations.
Nearly 60,000 pounds of chicken products may be contaminated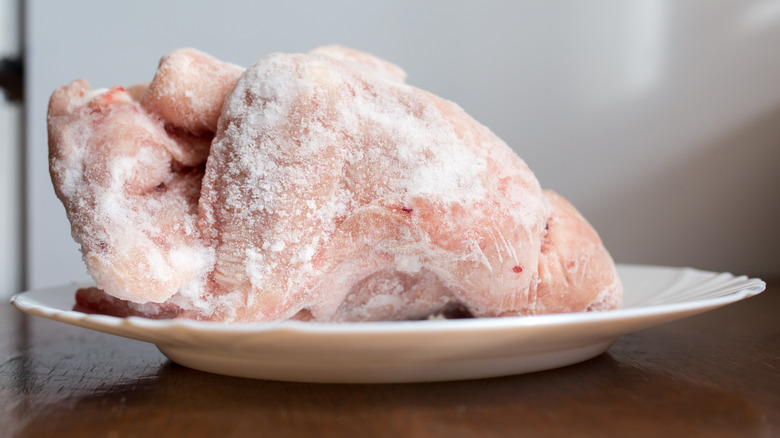 Shutterstock
The raw, breaded chicken items that have been recalled include 5-ounce individual packages of Dutch Farms Chicken with Broccoli & Cheese,  5-ounce packages of Milford Valley Chicken With Broccoli and Cheese that are individually wrapped in plastic, 10-ounce boxes of individually plastic-wrapped Milford Valley Chicken Cordon Bleu that come in packs of two, 5-ounce individually plastic-wrapped packages of Kirkwood Raw Stuffed Chicken, Broccoli, and Cheese, and 5-ounce packages of individually plastic-wrapped Kirkwood Raw Stuffed Chicken Cordon Bleu. All contaminated items bear "best if used by" dates between February 23 and February 25. You can also identify them by the establishment number "P- 2375" inside the USDA mark of inspection, according to Food Safety News.
Anyone who may have purchased these products at Aldi or any meat in general that may be contaminated should absolutely not consume them. They should be thrown away or returned for a refund immediately. Salmonella infection can pose serious health risks, including diarrhea, fever, abdominal cramps, and may require hospitalization in severe cases. So if there is any chance your meat may have been contaminated with the Salmonella bacteria, it is definitely best to be on the safe side.