Read This If You Recently Bought Cordon Bleu From Aldi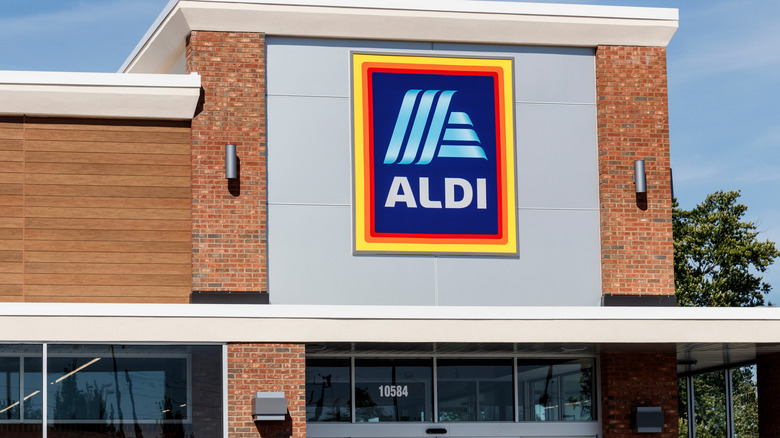 Shutterstock
If you've recently purchased the Kirkwood brand chicken cordon bleu from Aldi, you might want to think twice before eating it. The CDC has just released a statement warning consumers that an outbreak of Salmonella Enteritidis may be linked to the consumption of the frozen chicken cordon bleu. According to the CDC, consumers ranging from 3 to 83 years old have become sick after buying raw frozen breaded stuffed chicken products from February 21, 2021 to May 7, 2021.
Per Food Safety News, at least 17 people across Arizona, Illinois, Indiana, Michigan, Minnesota, and New York have been sickened from eating "raw, frozen, breaded, stuffed chicken products," and eight of them have been admitted to the hospital. However, the CDC has warned that the true number of people sickened by the outbreak may be much higher, since not everyone who experiences symptoms gets tested for salmonella. It can also take up to two to four weeks for a person to report an illness and to determine if it is part of the broader outbreak.
Raw chicken should never be cooked in an air fryer or microwave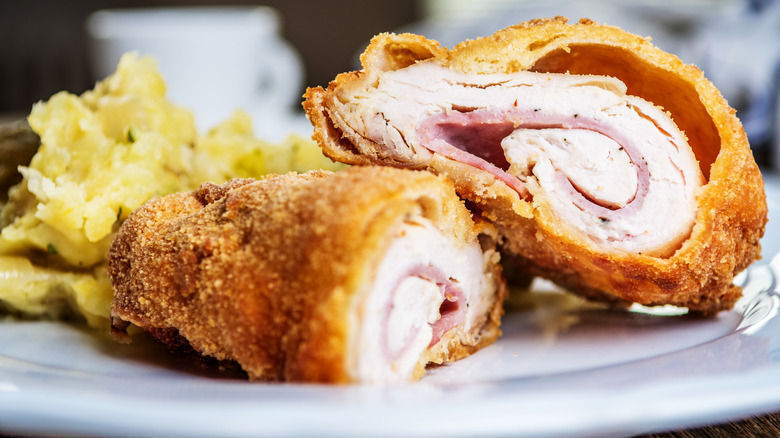 Shutterstock
The Minnesota Department of Agriculture tested five different frozen chicken brands, per the CDC, and traced the outbreak strain back to two samples of Kirkwood's frozen chicken cordon bleu. Further investigation showed that the bacteria was genetically related, indicating that the illnesses were likely caused by the same source. However, some evidence might suggest the food preparation method may have contributed to the outbreak. "State and local public health officials are interviewing people about the foods they ate in the week before they got sick," the CDC wrote. "Of the 12 people interviewed, 10 (83%) reported preparing and eating frozen breaded stuffed chicken products ... When asked about how the products were prepared at home, seven people reported undercooking, microwaving, or air frying the product."
There have been no deaths related to the outbreak, and no official recall has been made yet, per Delish. However, to be on the safe side, you might want to toss your frozen Kirkwood chicken cordon bleu products, or at least, be sure not to prepare it in an air fryer or microwave. The CDC recommends cooking all raw chicken thoroughly in an oven or on a stove to at least 165°F before consuming it to lessen the risk of contracting a food-based illness.