Who Is Richer: David Chang Or Eric Ripert?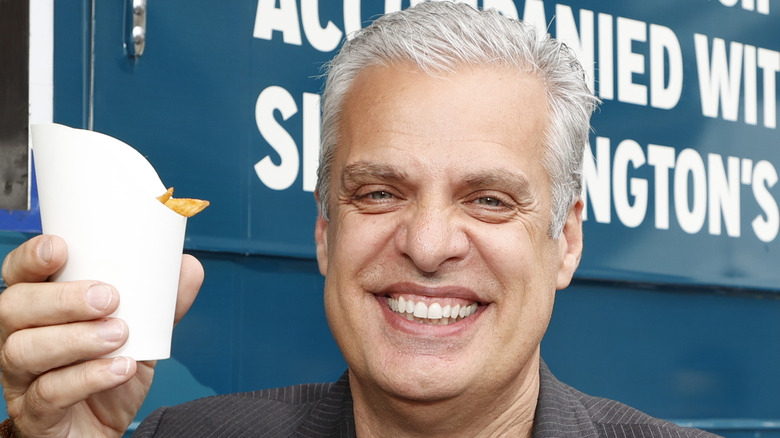 Arturo Holmes/Getty Images
Have you ever wondered who the richest chef in the world is? Celebrity chefs like Gordon Ramsay, Wolfgang Puck, and Jamie Oliver have become household names, so you're probably thinking that they've got to be the richest chefs in the world, right? Don't get us wrong. They are wealthy, in fact, according to Wealthy Gorilla, all three make up the top 10 richest celebrity chefs in the world. But, Alan Wong, comes in at number one with a reported net worth of $1.1 billion. Rounding out the top 10 is David Chang, whose restaurant empire is, reportedly, worth $60 million. French chef Éric Ripert, on the other hand, doesn't appear on Wealthy Gorilla's list, despite Celebrity Net Worth reporting that Ripert's net worth is about $20 million.
It does come as surprise, considering Ripert is the chef and co-owner of Le Bernardin in New York, which has earned three Michelin stars since the restaurant first opened its doors in 2005, per The New York Times. According to Ripert's official site, Le Bernardin was also the winner of Zagat's top restaurant for food and service in 2015 and ranks 21 on S. Pellegrino World's 50 Best Restaurants list. Along with Le Bernardin, Ripert is the author of five cookbooks and hosted his very own show on PBS called "Avec Eric" which ran for three seasons. So, how is it that Chang's net worth exceeds Ripert's by a whopping $40 million?
David Chang owns more restaurants than you think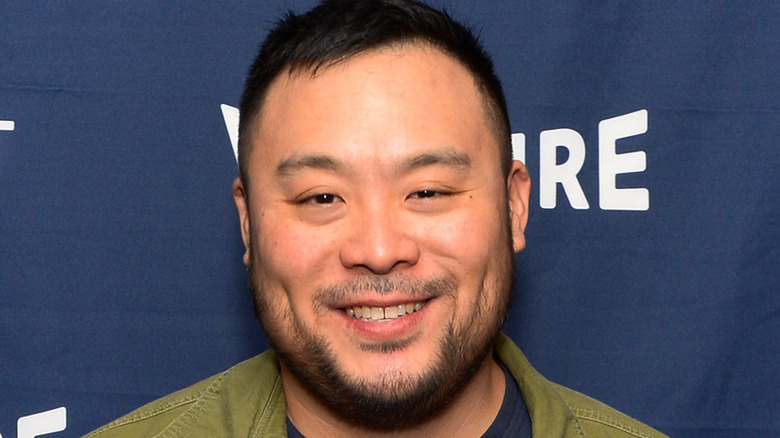 Andrew Toth/Getty Images
Most know Chang because of Momofuku, the restaurant company that began when Chang opened the Momofuku Noodle Bar in New York City in 2004. The first noodle bar was deemed the "most important restaurant in America" by Bon Appétit. But, it just might surprise how many restaurants now make up the Momofuku group.
According to Momofuku, the chain has expanded into 15 markets spread across New York, Los Angles, Las Vegas, and Toronto. Besides its restaurants, the group also co-own the famous Milk Bar dessert chain with pastry chef Christina Tosi. Milk Bar, alone, has 16 locations, per Eater. Momofuku also holds a stake in Brooker and Dax, a kitchen equipment company, and the food brand Peachy Keen.
When he's not running Momofoku or writing for Momofoku's magazine Lucky Peach, Chang keeps busy by filming a variety of food shows. Per IMDb, he's the host and producer of Netflix series such as "Ugly Delicious" and "Breakfast, Lunch & Dinner." Not to mention, he's appeared as a guest on "The Chef Show," "Chef's Table," "MasterChef Australia," and "Treme." In fact, it's hard to imagine a food show without a cameo appearance from Chang. With such an impressive list of business ventures and accomplishments, no wonder he's one of the top 10 richest chefs.