How Chip And Joanna Gaines Responded To Allegations Of Homophobia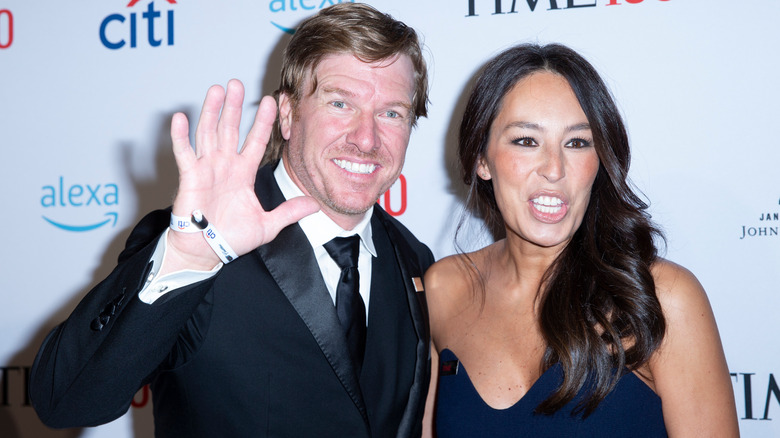 Shutterstock
In June, Chip and Joanna Gaines appeared as subjects for a feature profile by The Hollywood Reporter. As Magnolia Network, a series of programs run by the Gaineses, was readying to launch, it was the perfect time to dispel some of the more negative attention that the couple has attracted over the years.
The strongest critique came from the LGBTQ community. The piece notes that same sex couples never appeared on Fixer Upper. Buzzfeed also reported in 2016 that the Gaineses attended an anti-LGBTQ church. Other critics have questioned the couple's racial consciousness, as The Dallas Morning News notes that they donated to the school board campaign of Chip's sister, who opposes the teaching of critical race theory.
While the couple refrained from commenting on any particular incident, Joanna Gaines gave a general statement: "The accusations that get thrown at you, like you're a racist or you don't like people in the LGBTQ community, that's the stuff that really eats my lunch — because it's so far from who we really are. That's the stuff that keeps me up." Though their fanbase is likely to continue being predominantly white and female, the Magnolia Network will include several people of color and one openly queer person as part of their roster. The choice to do this, however, does not mean they've grappled with the substance of the critiques.
Appealing to all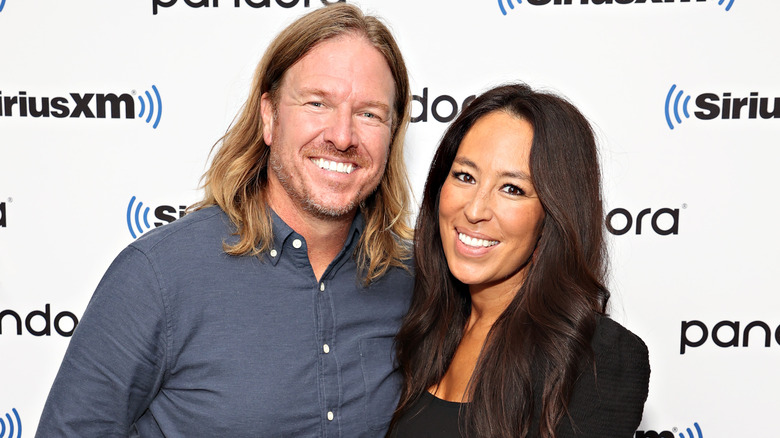 Cindy Ord/Getty Images
The Hollywood Reporter credits some of the success the Gaineses have enjoyed with the fact that during a tumultuous time in American history, they have steered clear of any of the hot-button issues of the day. However, their commitment to blandness in the brand may not hold water with the LGBTQ community. After Buzzfeed's report, Chip Gaines published a long blog post about building bridges, accepting differences in opinion, and learning to lovingly disagree (per Texas Hill Country). But as Noah Michelson pointed out in HuffPost, the rights of the LGBTQ community is not something one simply has a difference of opinion over. "I like you, Chip, and I like your wife and I like your TV show (and so does my mom) and I'd love for you to come and redo my apartment," Michelson writes, but, "My humanity is not something you get to disagree with."