This Is What Gwyneth Paltrow Really Eats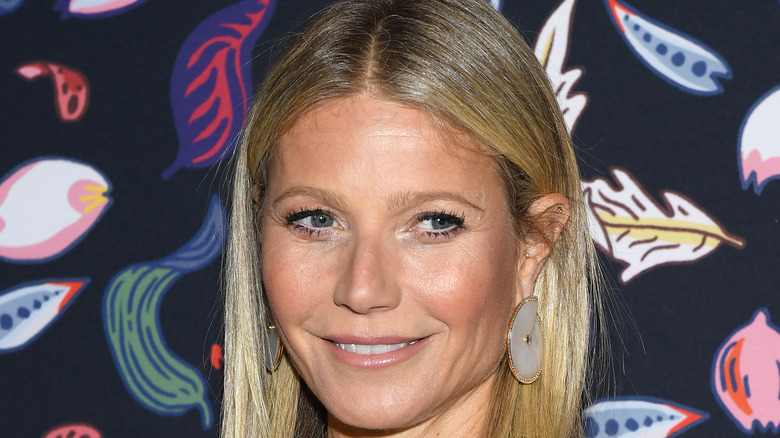 Pascal Le Segretain/Getty Images
Whether you know her as Viola de Lesseps in "Shakespeare in Love" or Pepper Potts from the "Iron Man" franchise, Gwyneth Paltrow is one of the most respected and well-known actresses in Hollywood (via Express). This multi-talented star has also successfully broken out into several other industries by releasing multiple singles, including the hit country song "Coming Home," narrating several audio books, and created a line of healthy cookbooks (via Britannica). Outside of acting, this Oscar-winner is best known for Goop, an influential and innovative lifestyle brand that she built from the ground up. Goop was launched in 2008 as a lifestyle newsletter, but ultimately transformed into an impressive $250-million-dollar company, equipped with a retail and events business and its own podcast.
You might think that as a Goop mastermind and nutrition guru, Paltrow's diet consists only of juice cleanses and steamed spinach. Well, think again. While this Los Angeles native is still a health nut, her everyday diet is astonishingly balanced, according to Marie Claire.
Gwenyth Paltrow likes to treat herself to the foods she loves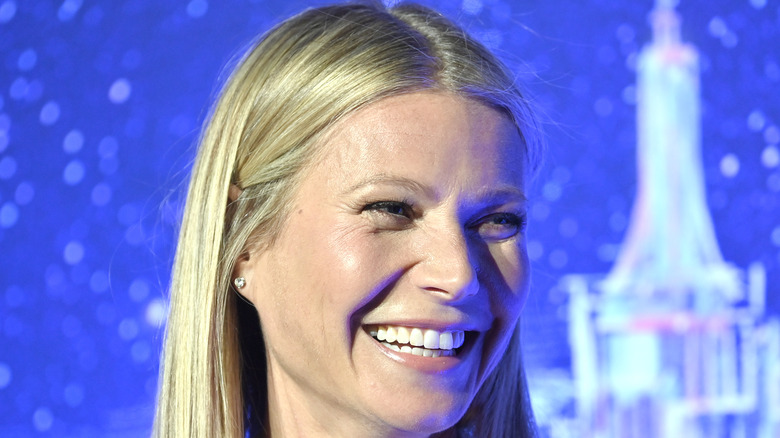 Gery Gershoff/Getty Images
From Jade Eggs to $200 smoothies, this talented A-list actress has promoted some pretty controversial and questionable diets in the past (via The Cut). However, the foods Paltrow enjoys now on a daily basis are far more relatable. In general, Paltrow likes to keep things healthy throughout the day, by consuming good proteins, a generous helping of vegetables, and remaining light on the grain, sugar, and baked front. Paltrow's standard breakfast is a smoothie with "almond milk, coconut oil, vanilla mushroom protein powder, and Moon Juice dust." However, oftentimes Paltrow will skip straight to a "light on carbs lunch." By not indulging during the day, Paltrow allows herself to eat whatever her heart desires for dinner. Some of her favorite comfort foods and pleasures include a "glass of wine, maybe a baguette dripping in cheese, some fries." Can we blame her?
When the "The Politician" actress is on vacation, all diet restrictions are ditched altogether. In an interview with The goop Podcast, Paltrow opens up about her most recent Italian getaway. "I went to Italy for a week, and my diet just went totally out the window," she reveals. "I had wine, and pasta, and dairy, and everything that I'm not supposed to have. And it was great, and I had never been happier." You go, girl!