This Is Trisha Yearwood's All-Time Favorite Singer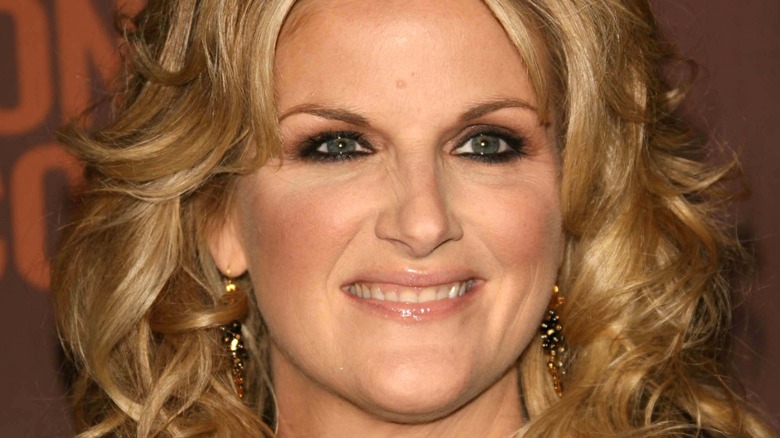 Shutterstock
Trisha Yearwood is pretty much the renaissance woman we all want to be. She sings like a nightingale, is married to Garth Brooks — we could probably stop there — and cooks like she went to culinary school. The Grammy Award-winning singer-turned-host of Food Network's "Trisha's Southern Cooking" is truly accomplished. What do fans think about her cooking show? The singer-songwriter shared with "Today," "The thing that people have said over and over again, especially people who don't cook is, 'I watch your show, the food makes me hungry, and I think I can make that.' That's exciting because we've heard that a lot of people watch cooking shows, but don't make the food."
And naturally, the dish Yearwood makes that viewers love the most is her mac and cheese. But we are not just talking about any mac and cheese; it is her slow cooker version of this southern staple that keeps fans googling. This makes a lot of sense, because Yearwood shared with Food Network she likes to keep things simple and easy. She said, "I'm all about easy. If it's hard to do, I pretty much won't do it. I grew up making stuff in the Crock-Pot. Things like chili, stews or soups — anything that could cook all day long." That laid-back, easy-going philosophy may be the very same reason why she chose one particular singer as her all-time favorite chanteuse. 
Kelly Clarkson turns Yearwood into a fangirl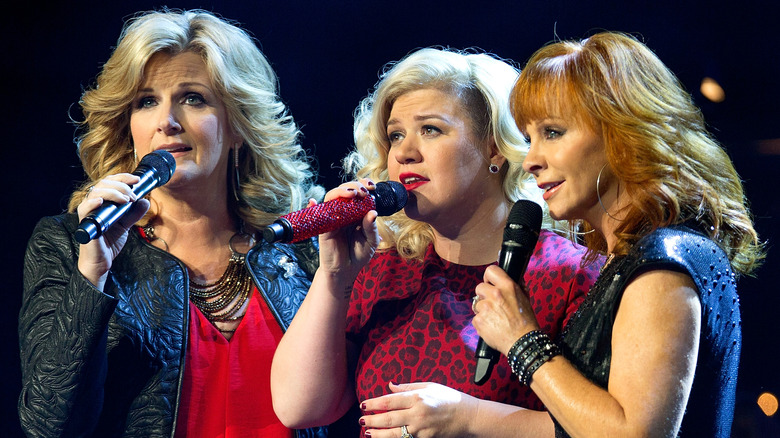 Justin Mcintosh/Getty Images
During her interview with Food Network, Yearwood revealed she fangirls over Kelly Clarkson's "big voice." (Raise your hand if you were thinking, "Same.") Clarkson may not have been the singer Yearwood had on repeat during her younger years — that would be "You're No Good" singer Linda Ronstadt — but Clarkson is the voice at the top of Yearwood's playlist these days. The cooking show host said, "Her voice is so powerful, amazing and emotional." We couldn't agree more. "The Voice" judge and first season winner of "American Idol" always has us humming "My Life Would Suck Without You" (posted on YouTube).
But Yearwood is more than just a fan of Clarkson's. The two singers united their voices, along with that of country music royalty Reba McEntire, to create a special Christmas album last year. And in April of this year, Yearwood made an appearance on Clarkson's talk show to talk about her COVID battle. Per The Country Daily, Yearwood said of the experience, "We had a lot of fun. We laughed a lot. I don't know what they're going to keep — there's some things they probably should edit out, so we'll see what happens, but ... big shout-out to Kelly just for ... just for being a friend." We love that these two powerful voices are friends, but we would love it more if we could see what footage ended up on the floor!