What Trisha Yearwood Finds Exciting About Her Show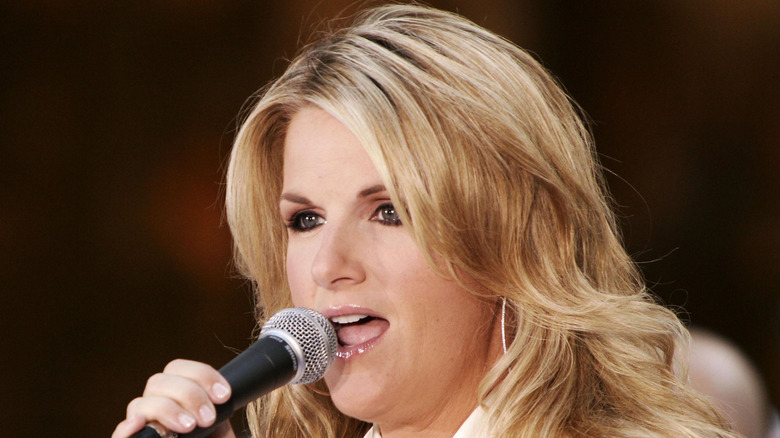 Shutterstock
Last week, the latest season of Trisha Yearwood's cooking program "Trisha's Southern Kitchen" debuted on the Food Network. In an interview with Today, Yearwood reveals the kind of viewer response that pleases her the most: "'I watch your show, the food makes me hungry, and I think I can make that.'" According to Yearwood, she hears of many people who watch cooking shows but for some reason or another don't attempt the recipes. So, to create a show that gives viewers the confidence and will to tackle a dish really excites Yearwood.
The star told Today that the recipe to which people gravitate the most is her Slow Cooker Macaroni and Cheese. The recipe, as provided by The Food Network, is simple: Mix macaroni, evaporated milk, milk, butter, salt, eggs, and most of your cheese. Sprinkle the rest of the cheese with paprika and place in the slow cooker. Wait three and a half hours and you're done. Really. Yearwood provides the perfect beginner's recipe to develop confidence for more ambitious meals.
Why do people watch cooking shows?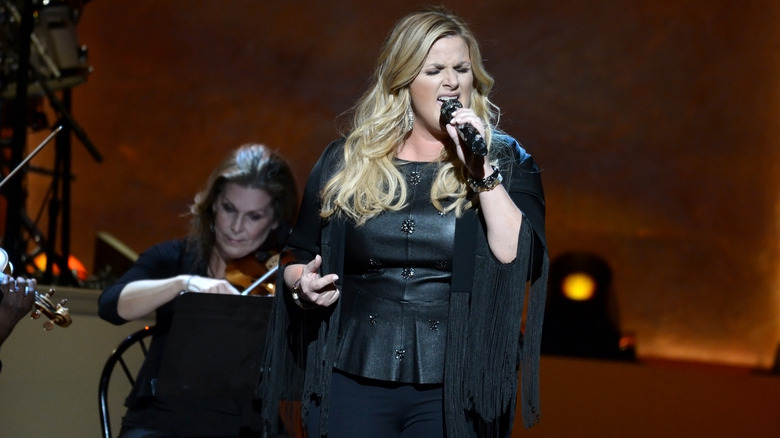 Shannon Finney/Getty Images
But Trisha Yearwood raises an interesting question. What is the pleasure in watching a cooking program if you do not intend to cook the food? In 2020, writer Krissy Brady interrogated why she and many others indulge in this habit (via HuffPost). Brady divides the viewing demographics between those who want to learn how to cook and "those who care about everything but the how-to elements." For the latter group, this kind of viewing allows for the vicarious enjoyment of rich looking meals without the hassle of shopping, waiting, and cleaning. Watching these shows can fill an emotional void, or serve as a stress relief or a search for inspiration.
Anthony Bourdain gave a similar theory when interviewed by Smithsonian Magazine: "It's evoking a family life, a kitchen table that they probably never had, or maybe only had briefly." He then went on to lambast the ever growing roster of cooking competitions broadcasted by the Food Network. Still, Trisha Yearwood finds true pleasure in the fact that she has helped make cooking more accessible for her viewers. So, she has succeeded on her terms.