Trisha Yearwood's Romantic Cake Baking Fail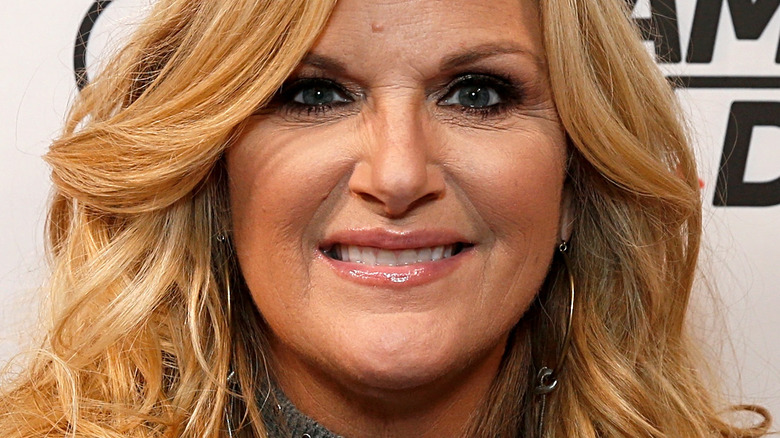 Dominik Bindl/Getty Images
We may receive a commission on purchases made from links.
If 27 Grammy award nominations and three wins are any indication, to say that Trisha Yearwood is a well-known singer would be an understatement, especially in the world of country music. While Yearwood is a superstar on the stage, she's equally good in the kitchen, too. In 2012, she transitioned from singing country tunes to cooking southern-style country food on her very own Food Network show, "Trisha's Southern Kitchen." Yearwood also has four successful cookbooks under her belt.
While the "Queen," as husband Garth Brooks calls her, is certainly a star in the kitchen, she has had her fair share of cooking fails. In an interview with Food Network, Yearwood admitted that, like any ordinary person, she has been in a bit of a pickle in the kitchen, too. Yearwood wanted to bake Brooks his favorite dessert — a German chocolate cake — in the early days of their relationship. Except, when she tried to get the cake out of the mold a little too early, the still-warm baked good broke into pieces. Brooks lovingly offered to put some frosting on and stick the pieces back together to create a makeshift cake, but Yearwood confessed that, while the cake ultimately tasted good, "It looked like a volcano cake." However, the fact that this incident made Yearwood realize Brooks was a real keeper is a sign that good things can come from broken cakes, too.
If even Trisha Yearwood isn't immune to cake fails, it's safe to say that ending up with a broken cake is an actual problem. But there's good news, even if you don't have Garth Brooks to "glue" your broken cake back together, as there are other ways in which you can fix a broken cake.
There are several ways to fix a broken cake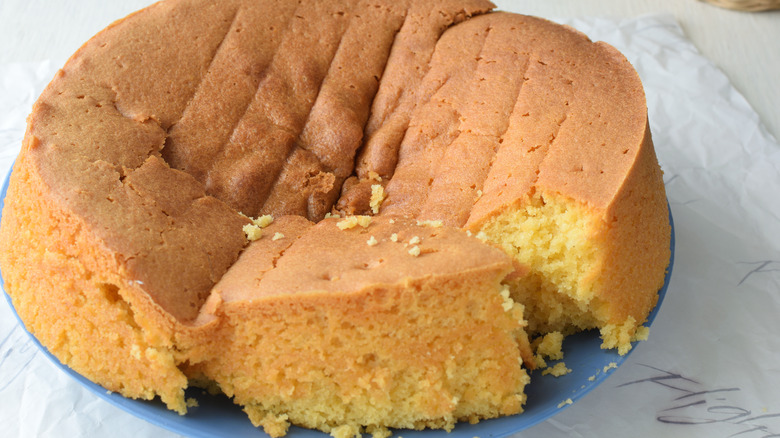 Shutterstock
Trisha Yearwood was probably right in identifying the problem — she tried to remove the cake from its mold while it was too warm. If you do happen to accidentally do the same, too, there's no cause for worry because there are ways to fix the cake. If the damage is not too much, Epicurious recommends turning your broken cake into a geode cake. A geode cake requires you to carve out a huge chunk from your cake and fill it with some rock candy and frosting to make it look like a natural rock formation. The end result will be a stunning Pinterest-like cake that will make the cracks in your cake seem totally intentional and — frankly — it's genius.
If your cake has broken into big chunks, you could also piece them together like a jigsaw puzzle, loosely fill the gaps with some whipped cream and top it off with berries. If the cake has broken into a thousand crumbs and is beyond repair, the most obvious solution is to throw in some buttercream and turn it into cake pops (via Taste of Home). If you want to get a bit more creative, Epicurious suggests using a cake sponge instead of ladyfingers to make a tiramisu. You could also make an icebox cake by swapping the cookies with some cake.
If it all seems like more effort than it's worth, simply serve the chunks of cake with some ice cream and hot fudge to turn it into a sundae.