Twitter Users Hilariously Accuse Wingstop Of Passing Off Chicken Nuggets As Boneless Thighs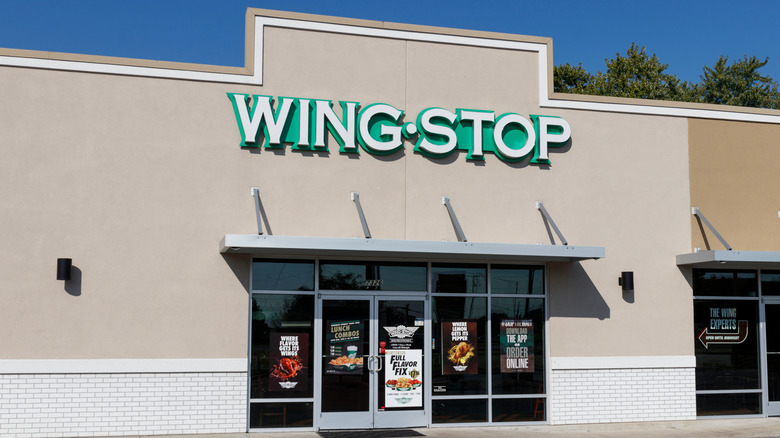 Shutterstock
Proving once again that people fear change, Twitter got snarky this past week over a Wingstop tweet promoting its new boneless thighs. The tweet was straightforward enough. It included a photo of someone holding a breaded thigh dipped in ranch sauce and an emoji message that translates to "Boneless thighs = the key to our hearts."
But if it looks like a duck and quacks like a duck, then it must be a duck right? Or in this case, it must be a chicken nugget, in the eyes of Wingstop's Twitter followers. "So you mean chicken nuggets?" Twitter user @Mr__Chino replied. Wingstop came back with a simple "no," but the accuser persisted. "Of course they are, idk what wing stop smoking," @Mr__Chino said.
Others on Twitter piled on. "Naa bone in all day. These just chicken nuggets," a "Mr. Petty Wap" tweeted. Mr. Wap appeared to be of the school that believes that if chicken doesn't have a bone attached, it qualifies as a nugget. No word on whether Petty Wap makes an exception for Popeye's chicken sandwich. Twitter user @Mary_LouB commented, "No no not chicken nuggets ... BIG chicken nuggets."
Wingstop started selling thighs in response to the chicken wing shortage
Twitter users who compared Wingstop's new boneless thighs to chicken nuggets were overlooking a key fact about nuggets. Two popular examples, the Wendy's nugget and the McDonald's Chicken McNugget, are made with white meat, according to the Wendy's website and the McDonald's site. White meat comes from the breast and wings, while dark meat is in a chicken's drumstick and thigh, per The Spruce Eats. The bottom line: If Wingstop wants to call a thigh a thigh, then it is well within its rights to do so. If you know chicken anatomy, then you know a nugget is not a body part.
Traditionally, thighs haven't gotten a lot of attention in the restaurant world. You've got those lovely chicken breast sandwiches popularized by Chick-fil-A and the wings that gave Wingstop and Buffalo Wild Wings their reason to exist. Plus, everyone knows the pleasure of gnawing on a drumstick. So why has Wingstop decided to spotlight the thigh?
In fact, Wingstop has created a virtual offshoot of itself called Thighstop that offers bone-in and boneless thighs coated in any of Wingstop's 11 flavors through DoorDash, according to the Thighstop website. USA Today reported that Thighstop is Wingstop's response to a chicken wing shortage brought on by all the takeout orders during the COVID-19 pandemic, severe cold weather in Texas over the winter, and a worker shortage at processing plants.