What Binging With Babish's Andrew Rea Really Eats In A Day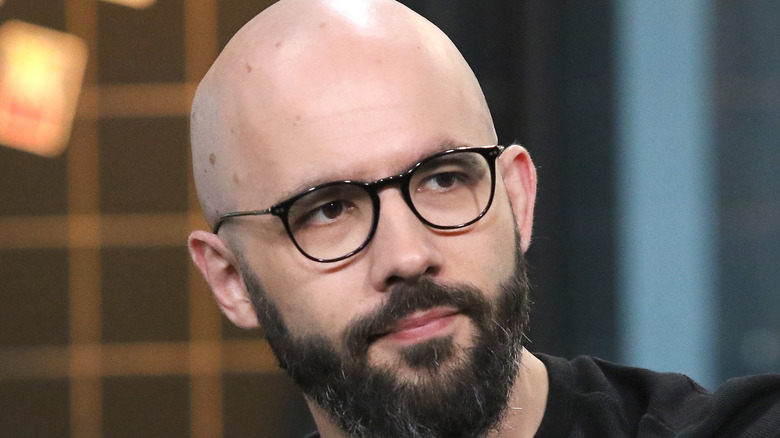 Jim Spellman/Getty Images
From making the famous prison sauce from "Goodfellas," to homemade pasta, to making a sandwich made of peanut butter cups and Doritos, "Binging with Babish," starring Andrew Rea in his persona as Oliver Babish, has taken YouTube by storm. With a jaunty, friendly personality, an arsenal of cooking tools, and a deep love for media of all forms, Rea has spent nearly five years whipping up dishes from classic TV shows, movies, and video games, as well as "basics" episodes to show how to prepare complex dishes in a simple, easy-to-follow way. It's all part of what has evolved into the Babish Culinary Universe on YouTube.
But what does the man himself actually eat? Rea/Babish took part in a video interview with Harper's Bazaar (posted, of course, on YouTube) to explore that very question. What Andrew Rea eats may or may not leave you hungry for more from this Manhattan maestro of channel-surfing cuisine.
In the May 2020 interview, Andrew says he starts his weekdays with some form of coffee (a shot of espresso, if he's in a hurry), then a fried egg over Ezekiel low-sodium sprouted grain toast with a dot of Siracha (if he doesn't skip breakfast entirely). Typically, he orders in for lunch. He avoids chips and cereals, instead snacking on dried fruits, cheese, nuts, or a protein shake. For a rather late 10 p.m. dinner, Rea prepares a humble meal of meat and a vegetable, a starch if he's "frisky."
What about the weekend?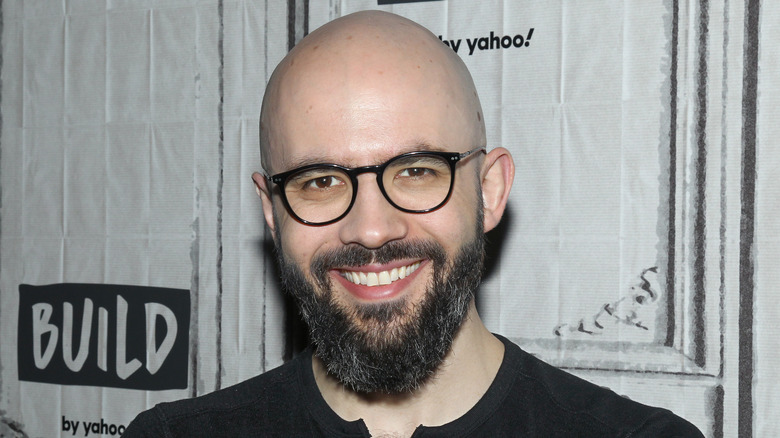 Jim Spellman/Getty Images
For liquids, he drinks seltzer — "bubbled, flavored water," as he jokes. To satisfy a sweet tooth, he snacks on small Dove Dark Chocolate squares, or a glass of brown liquor or wine. But the weekend?
"All bets are off," he says. He enjoys a few glasses of cognac or whiskey, and orders his "biggest weakness" — a chicken parmesan hero from Parm, and also digs into Parm's spicy rotini and Italian shoestring fries. Saturday morning involves a possible headache and a hankering for a breakfast sandwich which he will either make himself or orders in from a New York bagel place. Around the afternoon, Rea enjoys a bit of a healthier lunch: a bowl of grilled chicken salad with apples and bleu cheese, before getting ready to "party" again Saturday night. He admits he enjoys Japanese, Vietnamese, or "any noodley, soupy, sushi kind of thing." That is, of course, if he isn't enjoying some Italian instead.
Sunday is what Andrew calls "the tempering," where he eases himself back into the flow of the week. His "cheat meals" consist of pasta, such as carbonara with fresh pasta, guanciale with  lots of Romano cheese. Perhaps fajitas with rajas con crema. As the video draws to a close, he announces his hatred for cilantro and his love for New Orleans for their unique cooking varieties.