The 3 Pans Rachael Ray Says You Must Have For The Keto Diet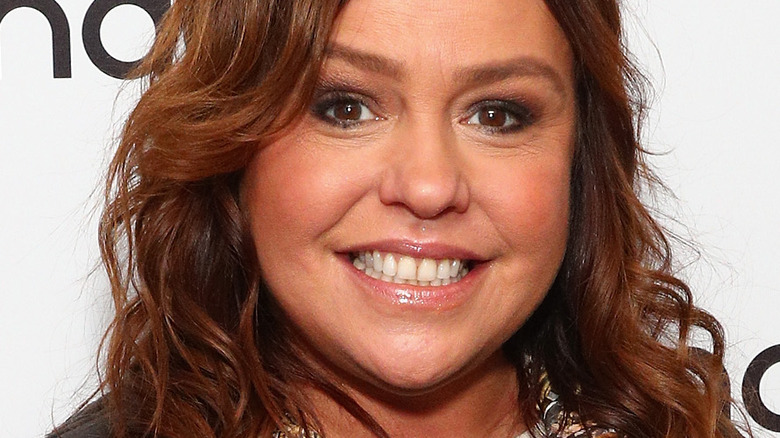 Astrid Stawiarz/Getty Images
From paleo to vegan to carnivore, there are a lot — more like a ton — of trendy diets out there. One of the most popular in recent years is the keto diet. In short, it's a very low-carb, very high-fat and high-protein way of eating that's beloved by celebs like Gwyneth Paltrow, LeBron James, and Kim Kardashian. For as trendy as it is, it's fairly restrictive: You have to eat less than 50 grams of carbs (which is the equivalent of a bagel) per day to keep your body in ketosis, which uses stored fat to create energy instead of carbs (via Harvard School of Public Health). While it isn't easy for anyone who loves bread and pasta, thousands of people have touted its benefits and credited it for their weight loss.
If you want to try keto for yourself — or if you're a veteran of the diet — you'll likely cook a lot of your meals at home to ensure they're keto-friendly. To help, you'll need the right equipment. According to celebrity chef Rachael Ray, there are three types of pans that will come in handy for anyone attempting this low-carb diet.
You need the right pans for cooking protein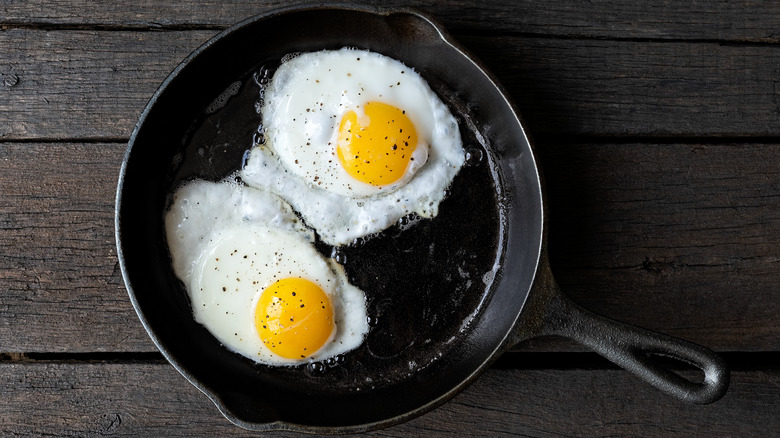 Moving Moment/Shutterstock
When you are on the keto diet, your daily eats will consist less of pasta, rice, and potatoes and more of eggs, steak, and fish. Hence, you need the right cooking tools to prepare your keto-friendly meals. Rachael Ray says there are three pans in particular that are ideal for those on keto who have to cook a lot of protein. "If you're keto or pescatarian, you're going to want to have a nonstick, a stainless, and a cast iron," she said in an interview with Brit + Co. "You're going to want a variety of skillets in your life depending on what type of protein you're cooking."
She's especially a fan of the cast iron skillet for keto eaters, saying you have to have one "period." What makes it so special? Kansas City Steaks explains that cast iron skillets are ideal for preparing meat because they cook food evenly and retain heat well, which can lead to the perfect sear.