Out Of Bobby Flay's Shows, This One Stands Above The Rest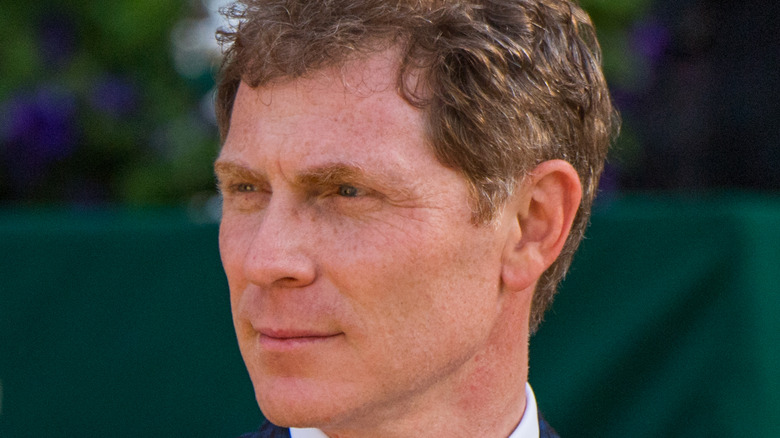 Mark Brown/Getty Images
Bobby Flay is a series regular. Which show, you ask? There's too many to count. He's been featured on a variety of cooking shows including "Iron Chef America," "Best Thing I Ever Ate," "Chopped" and more (via IMDb). He's also been a guest on a variety of morning episodes including "Good Morning America," "Rachael Ray" and the "Today Show." And he has even hosted many of his own shows including "Beat Bobby Flay," "Grill It! With Bobby Flay" and "Throwdown With Bobby Flay" on Food Network (via Biography).
So, for someone with so many accolades, is it even possible to name a show that he can call a stand out? Despite their tie in to Flay himself and their center around his cooking, there is definitely a series that more people know him from and which differentiates itself from the rest. Apparently, audiences love to see the celebrity chef compete against others.
Can Bobby Flay beat his own ratings?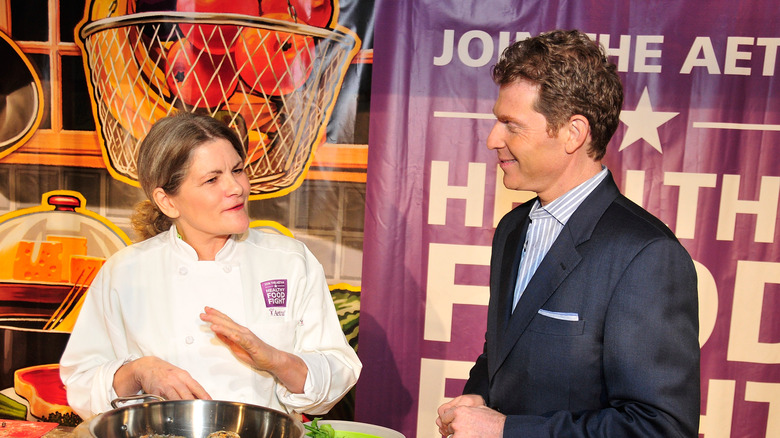 Ben Gabbe/Getty Images
Of the famous cook's shows, the one that arguably gets the most buzz is "Beat Bobby Flay." According to Parrot Analytics, viewer demand for the series is nearly seven times higher than the average demand for other shows based in the U.S. The popular show is also rated highly on IMDb with reviewers writing comments like, "watching people cook fancy food is always really satisfying, and in this show, it's made even better by the fact that the people cooking are competing against each other." The Food Network series pits Flay against the winning chef from a face-off, which shifts gears from making Flay's favorite dish to the grill master having to recreate and beat the competitor at their own game — a matchup making the contestant's best dish. 
Not only does this show have a cult following, but it has fans on their toes wondering if it is rigged. Redditors have full discussions as to whether Flay's wins on the show, given how plentiful they are, are legitimate, especially when the win involves the use of pre-made ingredients. Others spend time trying to figure out how to beat Flay at his own game, which seems to be focusing on what the chef isn't good at. Viewers believe that the television personality's achilles heel is making pastries, so if you ever find yourself on the popular show, you may want to ensure you have your baking gear ready.