The Very Particular Way Andrew Zimmern Eats Totino's Pizza Rolls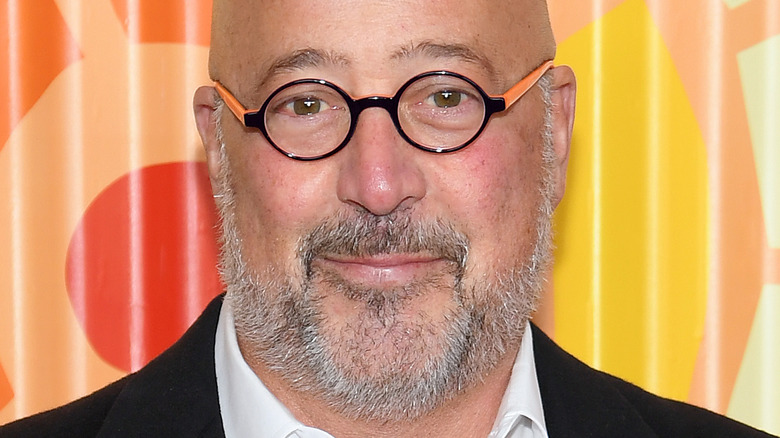 Dimitrios Kambouris/Getty Images
Andrew Zimmern is a decorated chef who can make gourmet dishes to die for. Zimmern's takes on biscochitos, Irish country bread, and Kurdish dumplings in yogurt can get anyone excited to learn a thing or two from the "Bizarre Foods" host (via Andrewzimmern.com). The chef tells us to embrace complexity, but some of his recipes can still seem overwhelming to make. While the James Beard Award-winning television personality can dish out complicated meals that have the power to win over any diner, he also enjoys the occasional walking taco or diner-style hot turkey smothered in gravy with a side of white bread. 
Zimmern has yet another fun food preference anyone can love. According to Lifehacker, the chef occasionally gets a hankering for one particular frozen snack that brings back memories of sleepovers at your best friend's house. The chef calls himself a fan of Totino's Pizza Rolls and even has a particular way he likes to prepare the snack.   
Zimmern's preferred way to eat the nostalgic snack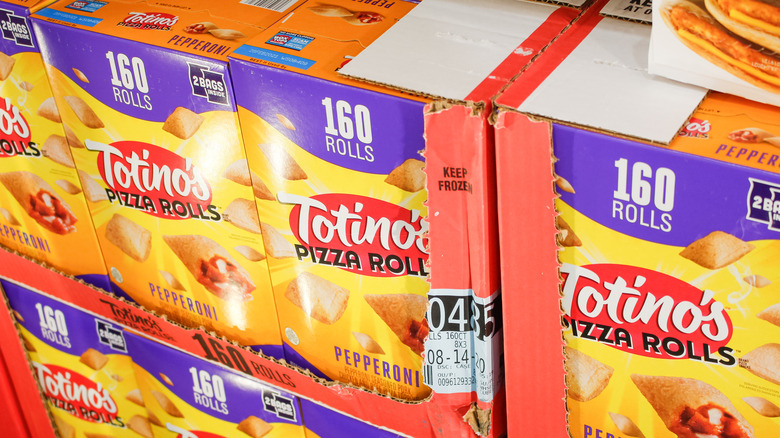 TonelsonProductions/Shutterstock
According to Lifehacker, Zimmern stocks up on one particular frozen food — Totino's Pizza Rolls. While the chef loves the snack, he revealed that he doesn't think pizza rolls come with enough sauce. "I have all kinds of habits with them — it sounds really obsessive, but I will take very small amounts of marinara sauce and freeze them in little two or three-ounce portions in ziplock bags so I can defrost them under running water and warm it in the microwave so I can dip," Zimmern said. "There's never sauce in the pizza rolls, so I like to get the pizza rolls in sauce." While this manner of noshing on Totino's Pizza Rolls may seem a bit particular, it just makes sense to Zimmern.
The celebrity chef has one other grievance when it comes to Totino's. "Pizza Rolls instructions say 11-13 minutes for a half bag at 425," Zimmern said on his Facebook page. "More time suggested for a full bag. But NO MATTER WHAT, they always burst? We can put a man on the moon but... Totino's we can do this!!!" Luckily, Zimmern's fans quickly came to his aid, suggesting he could air fry the pizza rolls. One excited fan even summed up Zimmern's love of pizza rolls best, "Knowing that you grab the pizza rolls from time to time just like the rest of us makes my heart happy!"