This Is The Largest Pizza Chain In The World Right Now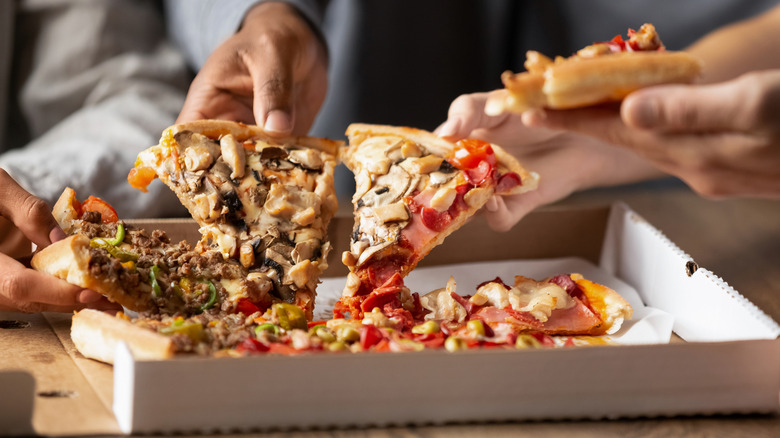 fizkes/Shutterstock
While Domino's Pizza has long proven itself a dominant force in the American fast food market, the company hit a major landmark in its pursuit of global pizza domination. The Michigan pizza chain has become a worldwide phenomenon since it first opened its doors in the early 1960's, thanks to its super-fast preparation and delivery of hand-tossed pizzas at low prices. According to Restaurant Business News, the company has now overtaken its longtime rival, Pizza Hut, to become the most ubiquitous pizza chain in the entire world. 
As of 2020, Domino's ranked as the 9th largest restaurant business in the world overall, bringing in billions of dollars in revenue from its 17,000+ locations spread across 90 countries (via Investopedia). While many chains faced closures and profit losses in the face of the COVID-19 pandemic, Domino's actually increased sales over the third quarter of 2020. Over this period of time, the chain reported a 17.5% increase in U.S. sales and a 6.2% increase in international sales — the company's strongest sales performance in decades (via QSR).
While this boom in business was somewhat offset by a reported $11 million in added pandemic-related costs (including PPE, cleaning supplies, paid sick leave, and increased frontline worker compensation) the company still pulled in $7.1 billion in domestic sales in 2020. One of the likely factors in Domino's success during this time was its popular digital ordering platform, accounting for roughly 75% of all of the company's orders.
Domino's overtook its biggest rival, Pizza Hut, to become top dog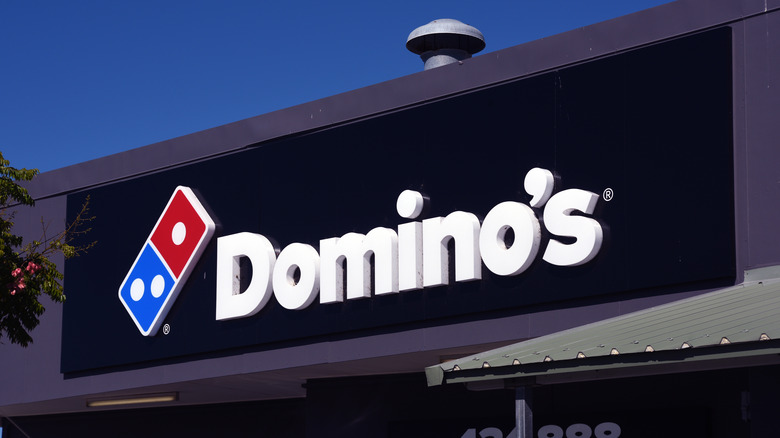 Scott Kenneth Brodie/Shutterstock
New reports show that Domino's now has a whopping 18,057 restaurant locations worldwide, including over 6,000 locations in the U.S. alone. With the new additions to the company's portfolio, it has now overtaken Pizza Hut's 17,809 locations as the world's largest pizza chain (via Eat This Not That).
While Domino's has just surpassed its largest competitor in terms of store count, the chain was already outpacing its rival in a number of categories. Domino's had more U.S.-based locations than Pizza Hut, and brought in more sales than its competitor both globally and domestically, even with fewer stores. Domino's has also outpaced Pizza Hut in terms of overall growth, particularly in the United States. While the number of Pizza Huts in the U.S. decreased by around 1,000 in the last 10 years, Domino's added 1,400 domestic locations during the same time period. Worldwide, Domino's even doubled its overall store count over the last decade.
With Domino's standing firmly on top of the pizza world, there's no telling how many stuffed cheesy breads and chocolate lava cakes the chain could be poised to sell globally.