What Makes Sarah Grueneberg's Beat Bobby Flay Win So Impressive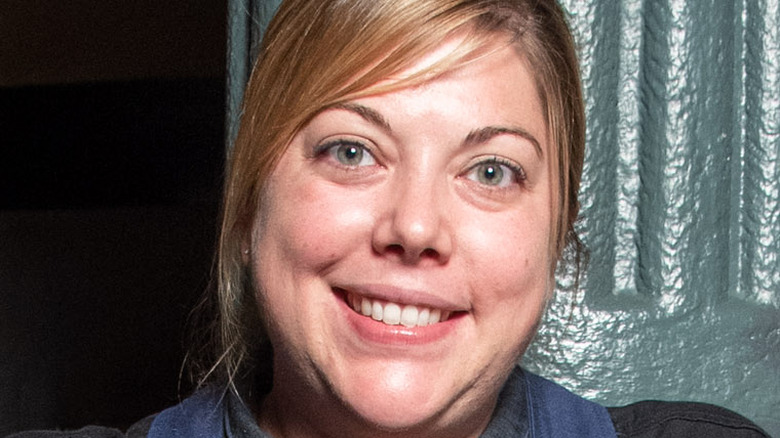 Kris Connor/Getty Images
Bobby Flay might not be everybody's cup of tea, but love him or hate him, there's no denying that the guy is pretty talented in the kitchen. The chef has opened a number of successful restaurants and authored more than a dozen cookbooks during his illustrious career, all the while becoming a Food Network star with programs like "BBQ Brawl" and "Throwdown with Bobby Flay." Top all of that off with the fact that Flay is the winningest "Iron Chef" with the rare honor of having a star on the Hollywood Walk of Fame, it's no wonder the 56-year-old has become a household name (via Insider).
As if the television personality needed anything else to brag about, he also has a winning record on his long-running cooking competition series "Beat Bobby Flay." Since debuting on Food Network in 2013, Cheat Sheet reports that the restaurateur has been victorious in nearly 66% of the head-to-head battles on the show that is meant to deflate his ego, though that's not to say that the chef hasn't been put in his place a time or two throughout the program's tenure. Flay's loss to Chicago-based chef Sarah Grueneberg, for example, is one that stands out a bit more than the rest for a reason that may come as a bit of a surprise.
Sarah Grueneberg handed Bobby Flay a loss on the very first episode of his show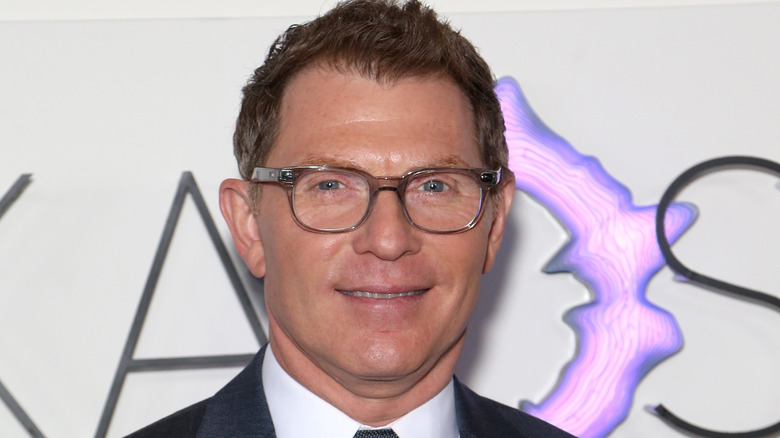 Gabe Ginsberg/Getty Images
The notoriously cocky chef was handed a loss on the debut episode of "Beat Bobby Flay" in 2013 by chef Grueneberg, and we can't deny that Flay's rare loss during the premiere of his show makes us smile wide (via E! News). Grueneberg beat out chef Alberico Nunziata to be able to go head-to-head against Flay in the final round of the competition, during which she whipped up a phenomenal version of her signature dish, chicken parmesan, to score the monumental win, per IMDb. She recently collaborated with Shake Shack to create a handheld version of her winning meal and said in an interview with the eatery that it was her idea to use the entire bird for her chicken parm that helped her achieve the elusive "Beat Bobby Flay" victory. 
A similar version is on the menu at her restaurant, Monteverde Restaurant & Pataficio, which has earned a number of accolades since opening in 2015, while Gruneberg herself was awarded the James Beard Award for Best Chef: Great Lakes in 2017 (via Monteverde's website). We're certainly in awe of all of this, but if you ask us, Gruneberg's win over Flay is still one of her most impressive accolades to date.