37% Agree This Is The Worst Arby's Sandwich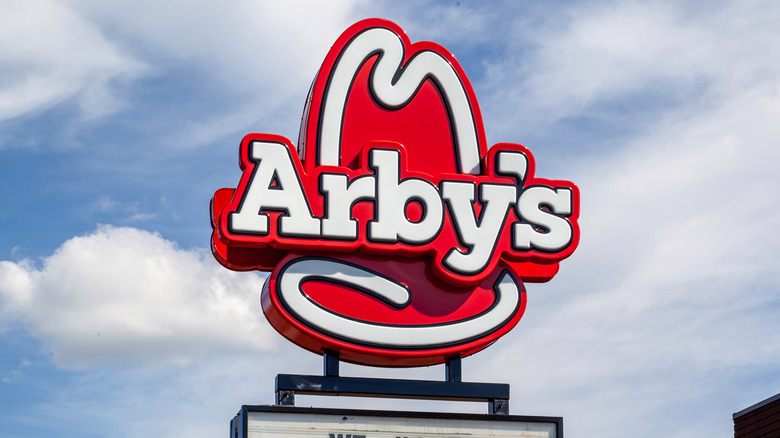 JHVEPhoto/Shutterstock
In many fast food restaurants, there are a few staple items that consumers order again and again. However, it's just as interesting to figure out which particular menu options are being straight-up avoided by diners. Mashed surveyed 640 individuals in the U.S. to get the scoop on what some people deemed the least desirable sandwich at the fast food chain, Arby's. There was one clear winner (or loser, depending on how you look at things) — the Pecan Chicken Salad sandwich.
Of all the respondents surveyed, a whopping 37.50% revealed that this particular item was the worst sandwich on Arby's menu. The ingredient list isn't anything surprising for a chicken salad — the simple sandwich contains diced chicken, red grapes, apples, celery, and pecans (via Arby's website). The mixture is placed atop a bed of leaf lettuce and then sandwiched between two slices of honey wheat bread. If you haven't seen this particular item on the menu at your nearest Arby's, it may be because it's a limited-time offering — according to the fast food chain, this sandwich is "here for a good time" but "not a long time." However, the striking number of survey respondents who picked the Pecan Chicken Salad sandwich as their least favorite on the menu may indicate that this item will linger in people's minds for a long time.
A few other Arby's items that aren't tantalizing the public's taste buds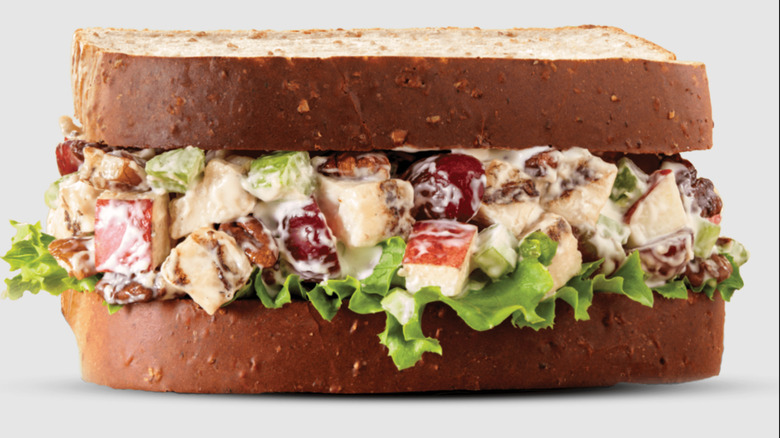 Arby's
While one other chicken item, the classic roast chicken sandwich, received 10% of votes from survey participants, it's not just poultry-based options that made the list. The second in line for the "worst sandwich" crown was the Corned Beef Reuben, which 22.19% of respondents disliked most. Coming in third was the Beef n' Cheddar, a simple sandwich loaded with roast beef, cheddar cheese sauce, and a "zesty Red Ranch" (via Arby's website), with 15% of the votes. Even the tempting-sounding Smokehouse Brisket, which features a smoke overload courtesy of sliced smoked brisket, smoked gouda cheese, and smokey BBQ sauce (via Arby's), wasn't immune to the public's judgment. It received 9.53% of the votes from respondents.
The option that was disliked by the fewest people turned out to be one of the brand's classics — the aptly named Classic Roast Beef sandwich. Only 5.78% of survey participants named the staple item as the worst sandwich on Arby's menu. Given that the Classic Roast Beef features nothing but a sesame seed bun and a pile of thinly shaved roast beef (via Arby's website), it seems that the fast food chain might excel when it keeps things simple. Of course, if you're looking to level up your order, you can always go for the Double or Half-Pound versions of the Classic Roast Beef for a truly carnivorous creation.