How Joanna Gaines Really Feels About Chip's Long Hair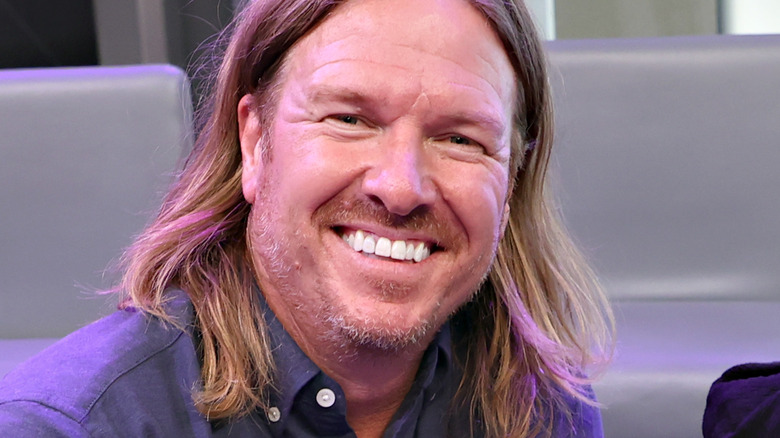 Cindy Ord/Getty Images
Chip and Joanna Gaines are a power couple who are perhaps best known for starting Magnolia Network and for being a part of "Fixer Upper." They have a super cute story too. According to Parade, Chip first saw Joanna in commercials. It was a project she worked on to promote her dad's tire company, Jerry Stevens Firestone. Chip Gaines was intrigued enough to get his truck into the shop, which is how he met Joanna for the first time. So cute. 
Joanna Gaines once said in an interview that she was drawn to Chip's kind personality (via Pop Sugar.) "At first, I couldn't believe how kind Chip was — he had kind eyes, and made me laugh a lot... I knew he was the one because I knew I could trust him," she said. 
Chip Gaines is quite the star, and his long hair — which he has been growing out since quarantine — is a big part of his personality. What does his wife feel about it? Well, for her, this is something that she's gotten used to. Per Pop Culture, she once said, "It's this wild free, adventurous side which is huge, so I think [it] matches his personality." 
Joanna Gaines has gotten used to Chip's new look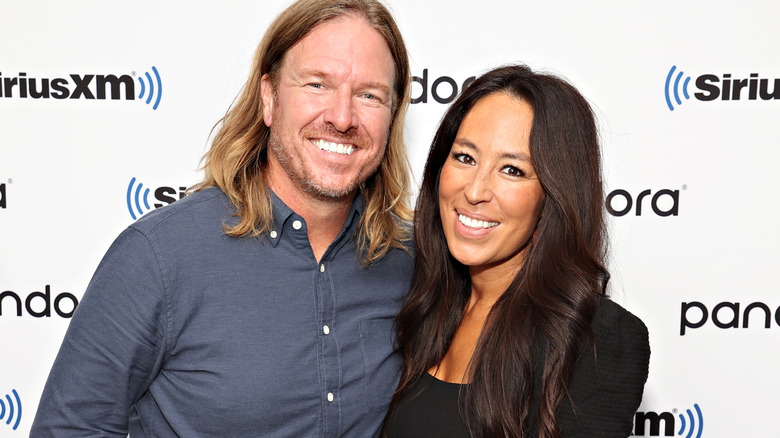 Cindy Ord/Getty Images
As per Today, Chip Gaines has recently announced that he's planning to chop off his hair for charity. This is a part of a new initiative for St. Jude Children's Research Hospital. Joanna Gaines tweeted in support and wrote, "I never thought I'd say this but I think I'm going to miss it @chipgaines...Chip is donating his hair to @cwhl_org this Friday & has challenged us to raise a bunch of money for the kids at @stjude."
There you have it! Joanna Gaines is definitely going to miss her husband's long locks. As for Chip himself, the television star knows that the topic is debatable for a lot of fans (via CNN.) He wrote on Instagram, "Wow.. turns out some of y'all really don't like my hair! But I can take it because I've been growing it out for a good reason...the hair's coming off on Friday, but between now and then, let's chip in together for a good cause." The campaign will run until August 27, when Gaines plans to chop an inch of hair for every fundraising benchmark he reaches.
His fans are impressed. Someone wrote that they did wonder whether Gaines was growing out his hair for charity. Their hunch was correct, after all.