Instagram Isn't Loving Chip Gaines' New Look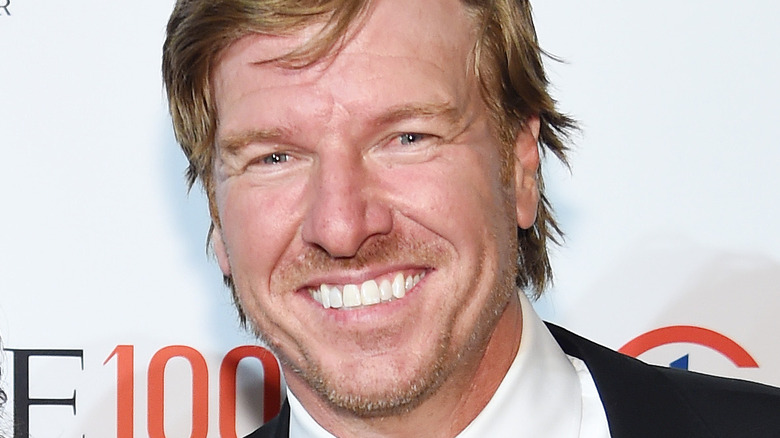 Larry Busacca/Getty Images
"Fixer Upper" stars and Magnolia Network heads Chip and Joanna Gaines sent the internet into a tailspin with a celebratory Instagram post. Taken at The Polo Bar – A Ralph Lauren Restaurant, the image depicts the power couple good-naturedly stuffing their faces with food. "There's no one I'd rather eat an entire platter of sliders with after a dream of a week launching @magnolianetwork. Thank you all for celebrating with us this week!" Joanna Gaines wrote.
While the reactions to their network launch have been overwhelmingly positive, the opinions about Chip's new hairdo are staunchly divided. Once known for his clean-cut appearance, the post shows Chip channeling more of a Keith Urban-meets-Kid Rock look, thanks to tresses that reach well past his shoulders.
In less than 24 hours, the Insta post garnered nearly 400,000 likes and more than 2,100 comments (it was also posted on Facebook, where the image had additional traction). While many of the comments focused on the content of the post (the network launch), plenty more posed the question: what's the deal with Chip's hair?
Reactions to Chip Gaines' long hair
The couple's fans wasted no time addressing Chip's new look on Joanna Gaines' Instagram post. "Chip, please cut your hair...please," begged Loisy7w. "What's with the hair?" questioned stephaine__mejia. Instagram user Marvinklepac commented "I just don't get the hair," followed by a slew of question marks.
User lituone softened their criticism with a compliment, at least. While they also begged Chip to cut his hair, saying it made him "[look] older," they expressed their love for the Magnolia Network. User lisalobre added, "I dont like his hair long either ... I watch old shows his hair was so cute on him cut and styled." Another detractor, mauilover93, didn't mince words, recommending a ponytail and remarking that the hair "just looks ridiculous the way it is." Commenter oci.bo further rubbed salt in the wound, with "yeah trying to stay young."
Long hair, Chip cares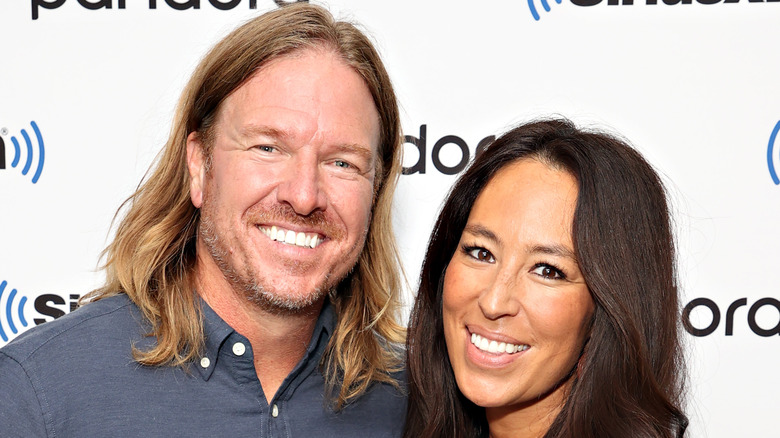 Cindy Ord/Getty Images
Not surprisingly, a number of loyal fans jumped to his defense. "It's his hair and not anyone's place to judge. Would you appreciate it if someone walked up to you in public and said, 'What's with your hair in front of thousands of people?' #YouNeedToLeaveTheJudgingToJesus," said beverley_kay. Kchaney1958 responded to one negative comment with "live your own life and let them live theirs." Fan fotorumford made a good point, suggesting that the opinion that really matters most is Joanna's.
Although the overwhelming opinion about Chip's hair is unfavorable, it turns out that it's all for a noble cause, as he's growing it out to eventually donate to a children's hospital, according to an interview the couple did with Today. The couple themselves seem to have decided not to respond to the haters, which might be for the best.