This Is The Average McDonald's Customer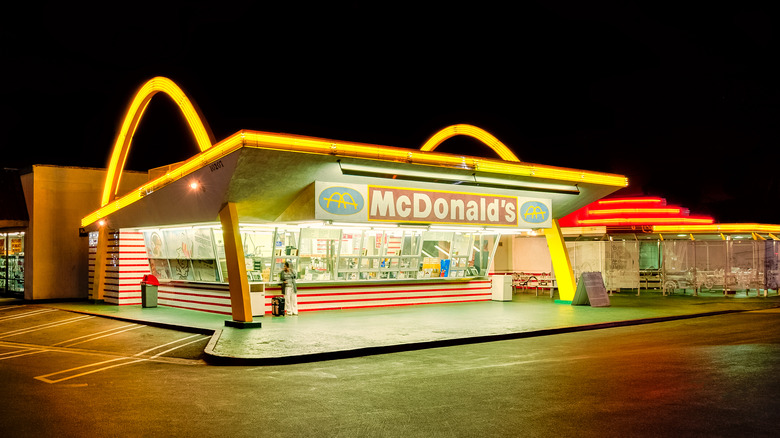 Allard One/Shutterstock
A lot of people like McDonald's — some like it on a weekly basis, others perhaps a little more than they ought to, and others like it in small doses. It's no secret that Americans love to visit Ronald McDonald, with 18,332 locations across the United States alone (via Finances Online). With so many customers and so many locations, it's hard to imagine just one type of person who frequents a McDonald's, let alone imagine just what the average customer might look like. 
Everyone has different interpretations of that average McDonald's customer. You may imagine a hectic businessman, grabbing a coffee on the way to his office downtown. You may think of a couple of teenage kids buying an absurd amount of fries to split together. It's almost impossible to say there is one definitive type of customer that comprises the consumer base of McDonald's — and least, until now. There is actually a very specific type of customer who forms up a pretty noticeable chunk of those Ronald McDonald fans, and the answer may surprise you. As QSR reports, "If you think the typical McDonald's fan is likely someone in the teenage crowd, think again. It's more likely that teenager's mom."
What makes the typical McDonald's customer?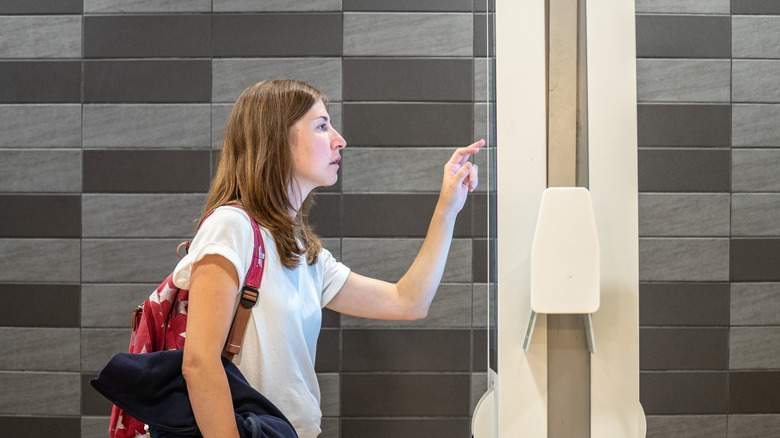 Powerofflowers/Shutterstock
According to Business Insider, the typical McDonald's patron is a married Caucasian woman between the ages of 41 and 56, based on data from the analytics site Numerator. This particular type of customer lives in a suburban area around the Southeastern U.S., in a household with a general income of $80,000. She has some level of college experience, perhaps with an undergraduate degree. 
This typical customer, Business Insider continues, spends an average of $8.35 per visit and seems to be a fan of the breakfast food items such as sausage sandwiches and hash browns, or the lunchtime items such as french fries and crispy chicken sandwiches. As McDonald's breakfast items make up the half of the menu, despite all-day breakfast being suspended in March 2020 to simplify operational kitchen procedures (via TimeOut), this customer purchases a considerable amount of food, up to three items per visit. Within a year, the customer will take 144 stops to various fast-food restaurants, with one-third (or about 44 out of 144) of those visits being McDonald's-related. Business Insider concludes that this particular customer surely must be a frequent visitor to their local McDonalds, and her average spending on each of those trips is $11.99.
So the next time you're at McDonald's during a hectic morning rush or lunch hour, keep your eyes open, and you may just see an example of this customer waiting alongside you. Just an average customer on an average day.