Why You Shouldn't Expect McDonald's To Bring Back Its All-Day Breakfast Soon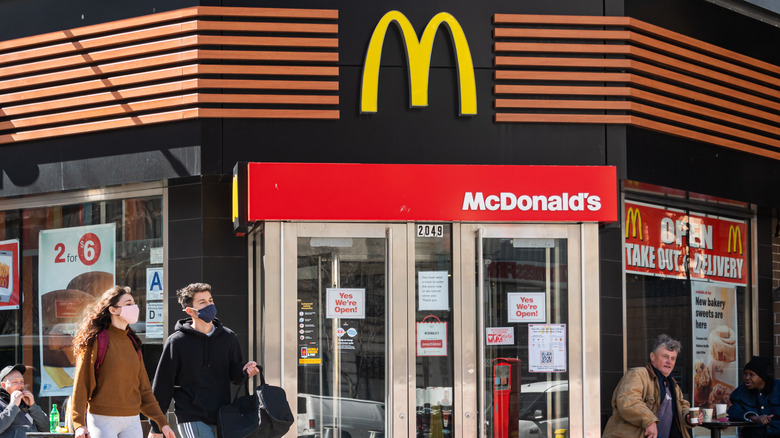 Noam Galai/Getty Images
When the coronavirus pandemic first landed on U.S. shores in 2020, restaurants across the country began scaling back their menus, simply because they needed the cash to keep their places of business open. As a result, we saw chains like IHOP cut their menu from 12 pages to two; Denny's dumped items like the Sizzlin' Supreme Skillet, while McDonald's got rid of its salads, yogurt parfaits, and its all-day breakfast (via CNN). 
Now that America is slowly emerging from its collective coronavirus shell, some of us may be hoping that there's a chance we'll see McDonald's bring back its all-day breakfast. But that doesn't seem likely, at least for now.
"Early in the pandemic, the U.S. business removed dozens of menu items. As a result of this focus, our drive-thrus got faster, margins grew and customer satisfaction improved," McDonald's USA President Joe Erlinger told investors in late April. The end result? "Put simply, our restaurants became easier to run and more profitable," he said (via Restaurant Business). 
The all-day breakfast was never a favorite with McDonald's restaurant operators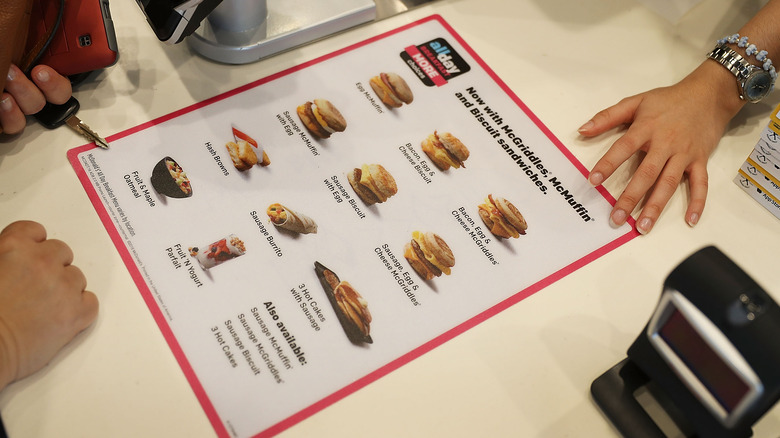 Joe Raedle/Getty Images
It wasn't like the all-day breakfast, which was introduced in 2015, was a favorite with McDonald's workers to begin with. In 2015, franchisees said there simply wasn't enough physical space to make everything customers wanted — for instance, it was tough to make French fries and hash browns at the same time — so we can only imagine how painful it is to switch one out for the other when an order came in.
Breakfast sandwiches were cheaper than other items, which meant people were ordering breakfast for dinner. The all-day breakfast was also displacing other menu items not only confounding, but also upsetting diners who wanted one thing and got something else (via The Denver Post). 
The pandemic gave McDonald's a chance to see what life would have been like without offering more complicated items like the all-day breakfast — and they liked what they saw. Back in June, McDonald's operator Mark Salebra had said during an internal presentation that: "Since simplifying the menu, customer satisfaction scores have improved significantly," thanks to better service (via Restaurant Business).
So unless and until things change, it looks like the all-day breakfast will stay off the menu.