The Cheapest And Best Fast Food Menu Isn't What You Think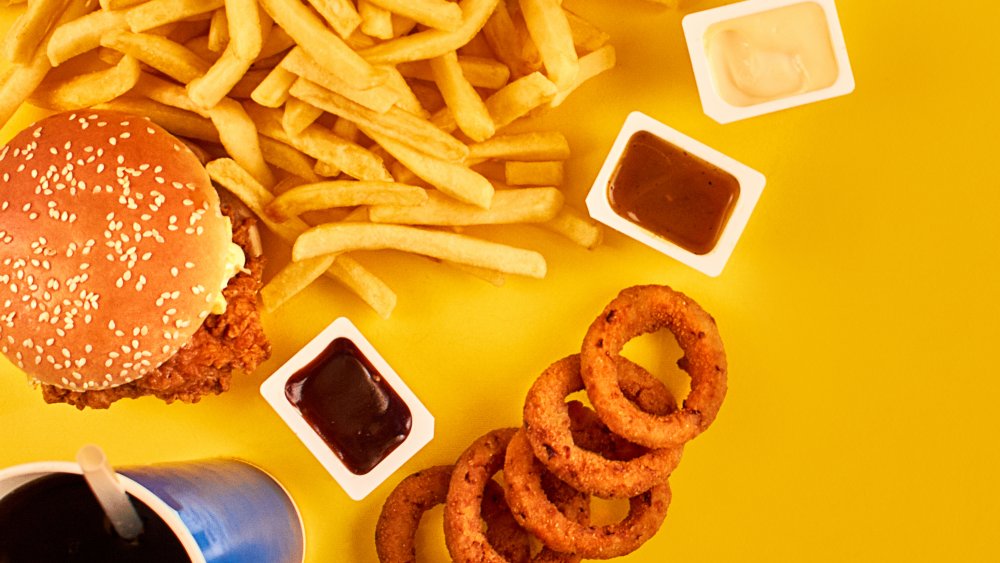 Shutterstock
"Cheap" and "fast food" are two things that have always gone hand-in-hand. With the rise of value menus, though, fast food became even cheaper and a person could stretch their cash enough to get an entire meal for under $5 bucks. The most famous fast food value menu is, of course, the McDonald's Dollar Menu. Even though it's now full of items that are more than a dollar, it's still the fast food value menu that all others seem to be judged by. 
This is likely because McDonald's is the biggest fast food chain in the world — it's certainly not because it's the cheapest. If you really want to get the most bang for your fast food buck, there are better options out there. 
Del Taco's value menu has everybody beat
According to a list from Yahoo! the $1 $2 $3 Dollar Menu at McDonald's isn't the cheapest fast food value menu in the United States. It's actually Del Taco. The Taco Bell competitor actually has 15 items on its value menu, and all of them are $1 or less. About the only thing you'll find under a buck at McDonald's, according to a shift manager on Reddit, is a single cookie at around 42 cents.  
This isn't to say that the McDonald's $1 $2 $3 Dollar Menu is a bad deal, but c'mon, it's hardly the bargain of Del Taco's Dollar Deals Menu. According to Thrillist, everything from habanero grilled chicken tacos to burritos won't set you back more than a dollar. Per their Facebook page, some items like a cheese quesadilla or a mini churro cost just 69 cents. 
While we don't want to sound too much like a commercial for Del Taco, we'd be remiss if we didn't point out that on Wednesdays during the month of February, customers get a free item with any purchase. Hit them up on February 26 for a bonus of 3 Layer Queso Nachos (via QSR Magazine). 
Taco Bell does deserve an honorable mention for having 20 items for just $1, but in a day and age when true dollar menus are disappearing, Del Taco has everybody beat.