Robert Irvine's Honest Response To People Calling Him 'Mean' On TV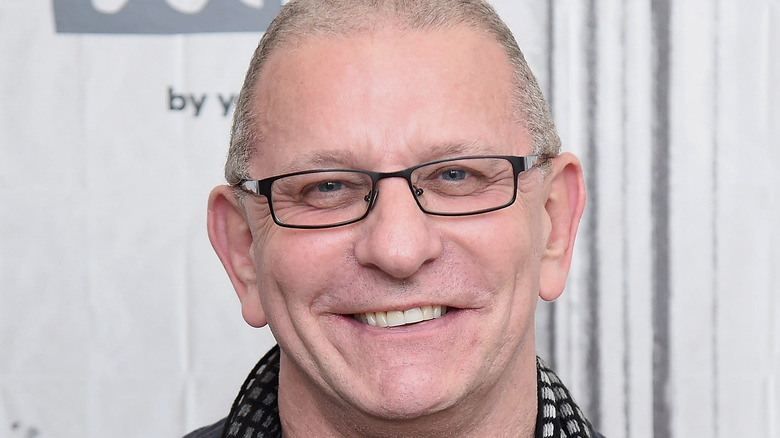 Gary Gershoff/Getty Images
Robert Irvine is mean! At least that's the persona people attribute to him on some of his shows. It probably doesn't help that, according to Showbiz Cheat Sheet, "some Food Network viewers really hate Robert Irvine" for lying fairly heavily about some of his credentials, leading to a fair amount of mistrust and feelings of betrayal. But it was probably no exaggeration when Irvine explained in an interview featured on NBC Miami that he is "the tough guy with the tough love," which fans either enjoy or hate.
On the flip side of Irvine's tough side, he is also one of the most beloved and well-known celebrity chefs on the culinary scene and screen, known for showing off his cooking chops and doling out advice on "Dinner: Impossible" and "Restaurant: Impossible." The former military man's precision and straightforward nature are often taken as too direct and plain rude. So what does he have to say to critics of his "tough love" mentality?
A softie at heart?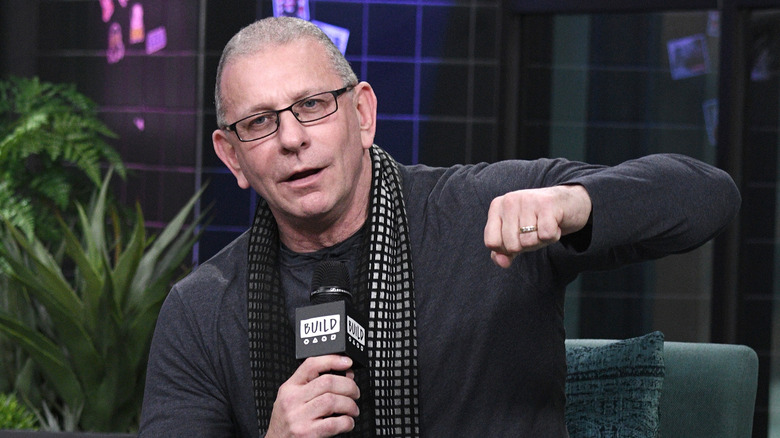 Gary Gershoff/Getty Images
In an Instagram interview chatting about the launch of his new company, Irvine's Spirits, in New Hampshire, Irvine touched on the subject, saying, "People think that 'oh there's this tough guy in the restaurant world who's so mean ... Listen, I ended up crying talking about Afghanistan in the meal I did yesterday, or the day before yesterday, so I'm not that tough." When the radio host remarked that Irvine didn't strike him as mean, Irvine said, "I'm intense. I'm not mean."
Many fans in the comments noted how excited they are about the launch, with some commenting on Irvine's demeanor. For example, @benitez_wanda wrote, "Awww, such a sweet side & interview of Chef Irvine." Some fans may have noticed a mellower side to the chef on "Restaurant: Impossible" lately, with Irvine appearing less prone to unload on people. Is that the real Irvine shining through that normally intense exterior? Perhaps, but the chef suggested it also may have to do with his age. Whatever the reason, this interview – and the sweet way Irvine talks about his family – may have you convinced he's actually a softie at heart.