What Duff Goldman Could've Been If He Didn't Pursue Cooking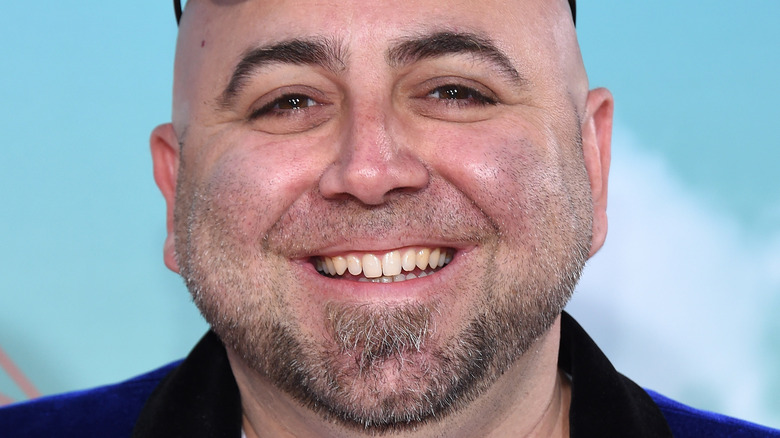 DFree/Shutterstock
Most fans of Duff Goldman know him as a baker, TV personality, and master cake artist. He's had what most would call a successful career: He owns his own bakery, Charm City Cakes, which has studios in Baltimore and Los Angeles, has starred on his own Food Network series, "Ace of Cakes," has written a cookbook, has made appearances on a number of shows, such as "Duff's Happy Fun Bake Time," "Kids Baking Championship," and "Buddy vs. Duff," and has launched a line of products, including cake mixes, bakeware, and decorating tools. However, while it's clear that Duff's professional life currently revolves around baking and entertainment, that almost wasn't the case.
Most of us have past versions of ourselves who might have evolved into our present if certain factors had come into play and Goldman is no different. Keep reading to find out what his "could've been" career is — and how it relates to his current status in life.
Duff Goldman has always had an artistic spirit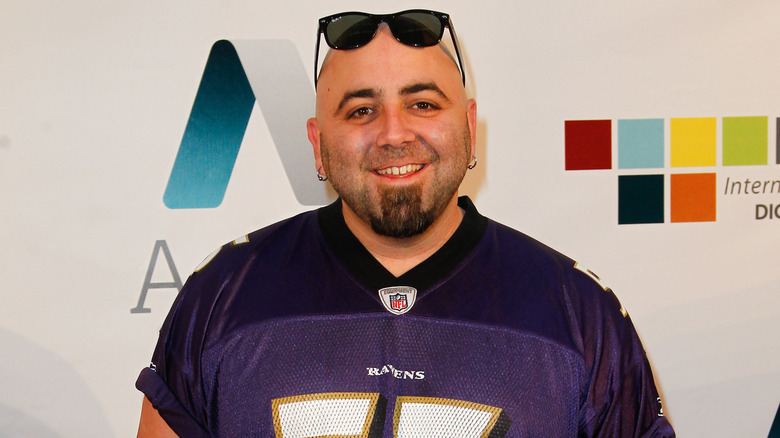 Debby Wong/Shutterstock
If it wasn't obvious from his cakes, Goldman certainly has an eye for aesthetic design and overwhelming creativity. So it's not too unbelievable to learn that at one point Goldman was a graffiti artist. Speaking to Milk Street in February 2019, Goldman revealed he didn't set out to become a baker. "We'd go up to Braintree, break in and paint trains, and hopefully be able to leave by the same hole in the fence that we made, because if you're leaving any other way, that means you're in the back of the cop car and that sucks," Goldman recalled.
While breaking and entering might not have been Goldman's most thought-out plan, it does provide a pretty good story now. He did offer that if the cops did catch you, there was one other way they might let you leave without going to the precinct. "You can either get arrested or — this happened one time and I'll never do it again but — you can empty out all the paint that you have onto yourself, including your face and your hair and everything," he explained.
Funnily enough, Goldman actually started baking cakes as a way to pay the bills while he was trying to make it as a musician. It's clear he's always had an artistic spirit, and if his music or graffiti was half as inventive as his cakes, it's safe to say his work was probably pretty impressive.