What Duff Goldman Looks For In A Cake When He Judges Competitions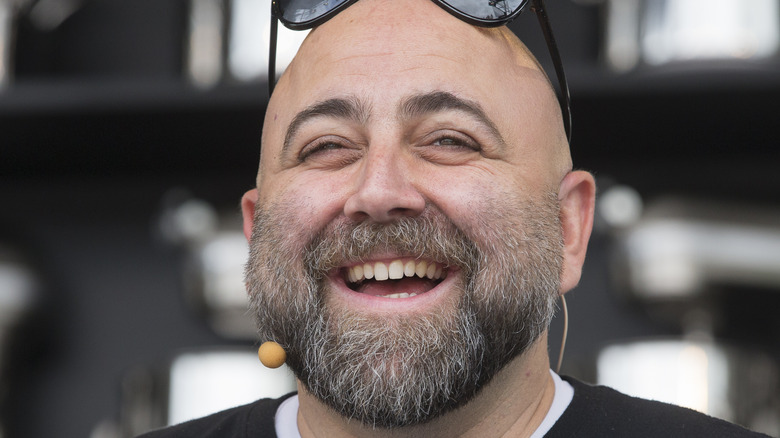 Sterling Munksgard/Shutterstock
Celebrity pastry chef Duff Goldman has been in the culinary industry long enough to know what makes a good baker. His initial keys to success are as simple as basic preparation. For one, it's important to make sure that your kitchen is clean and your supplies are ready before you begin a baking project, he told Insider; after all, you don't want to navigate a chaotic setup while trying to decode a new recipe. Avoiding common baking mistakes — like having a sink full of dirty dishes or a pantry without the right ingredients — is the first step on the path toward professional pastries, Goldman explained.
After 15 years of serving as a Food Network personality and baking competition judge, Goldman has mastered a lot more than just the foundations; he also knows how to fairly scrutinize a dessert and put himself in the shoes of the person who made it. "I could look at a cake and I can see a little tiny crack somewhere on the cake and know exactly why that happened, where the shortcut was, what led to that," he told the Food Network. So, if you ever bake for Goldman, know that no detail will get past him. Here's how to impress the acclaimed pastry chef.
Goldman judges the baker, not just the cake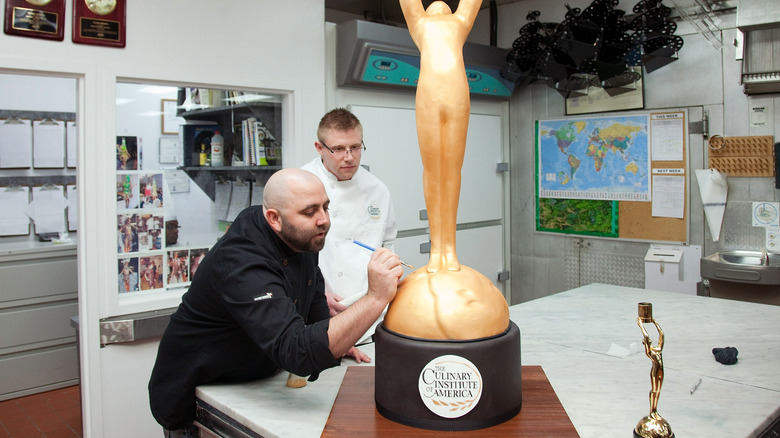 Ben Hider/Getty Images
Before tasting or even touching a cake that he is judging, Goldman told the Food Network, he likes to get a sense of the baker's experience and professional process. He wants to gauge that the person learned about cakes by trying, failing, and really immersing themselves in the craft, not just by "reading a book." Perhaps even more important to Goldman is knowing that the competitor is truly passionate about baking. "If people are enjoying what they do, you see it in their work," he elaborated. "If people don't enjoy what they do — they could be the best cake decorator in the world — they put that energy into their work."
Goldman also believes that it's crucial for competitors to step into the baking arena with a strategy if they truly wish to succeed. How does he know? He said that when he competed in the past, he never had a strategy and lost as a result, while the bakers who had detailed, minute-by-minute game plans were the ones who won. Finally, Goldman advises that competitive bakers simply show off what they do best — whether that's shaping elaborate fondant flowers or making the world's most beautiful buttercream.