Aldi Shoppers Say This Seafood Mix Is Perfect For Soup Season
When temperatures start to dip and there's a constant chill in the air as fall arrives, some people get excited to crunch through piles of colorful leaves, while others have visions of revamping their home decor to reflect the season — and, some can't wait to try out all the soup recipes they've been saving during the hot summer months. That's right — cold weather means it's officially soup season.
While some prefer to keep their soups simple, adding in seasonal vegetables to their beloved butternut squash soup recipe, or perhaps crafting a thick, rich leek and potato soup, others like a little protein with their soup. If you're a seafood lover who avoids adding your favorite crustaceans or sea-dwelling creatures into recipes during soup season because of how pricy it can get, and how frustrating the logistics are around buying tons of different proteins just to use a small amount of each in a batch of soup, you're in luck — Aldi has something that may have you rushing to pick up a bag or two.
One Reddit user shared a photo of a bag of The Fremont Fish Market Seafood Mix, which is a blend of shrimp, calamari, bay scallops, and mussels, all frozen and ready to incorporate into the dish of your choice — and other users on the platform had a lot to say about the product.
Users couldn't get enough of the handy kitchen staple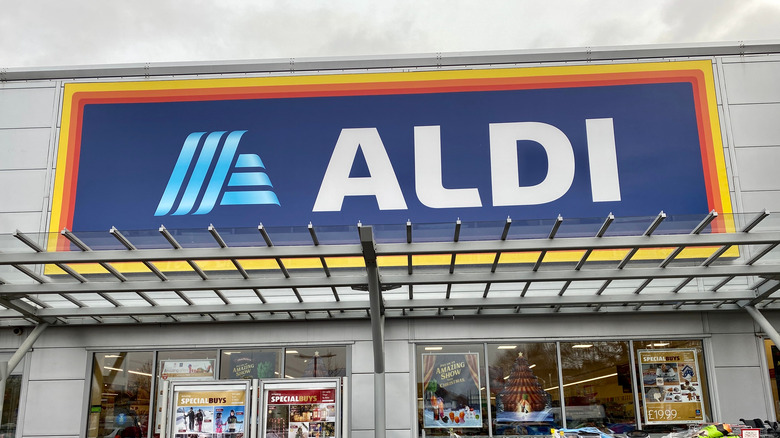 Brookgardener/Shutterstock
The original Reddit user simply shared a photo of the bag and asked for suggestions on how to use the product, and the post received 57 comments within just one day as users filled the comments section with their recommendations.
One user suggested doing a search for a recipe for cioppino, a type of fish stew with a tomato-based broth. Another chimed in with a suggestion for seafood chowder, saying that she uses the frozen mix, combined with some sautéed herbs and vegetables, a roux to thicken things up, as well as some clam juice, broth, and cream for the liquids. Yet another mentioned a Colombian seafood stew called Cazuela de Mariscos as a dish to consider. "I really love this mix! I buy it whenever I get the chance," a user wrote. 
Whether you prefer your seafood mixed into a creamy sauce alongside some fresh pasta, or swimming in a fragrant broth seasoned with plenty of herbs and spices, it definitely makes the process easier to have the different types of seafood all readily available in one bag. If you're a seafood fan, you just might have to pay a visit to Aldi in the near future to try this one out.