This Adorable Kitten Throwback 'Feels Like Yesterday' For Valerie Bertinelli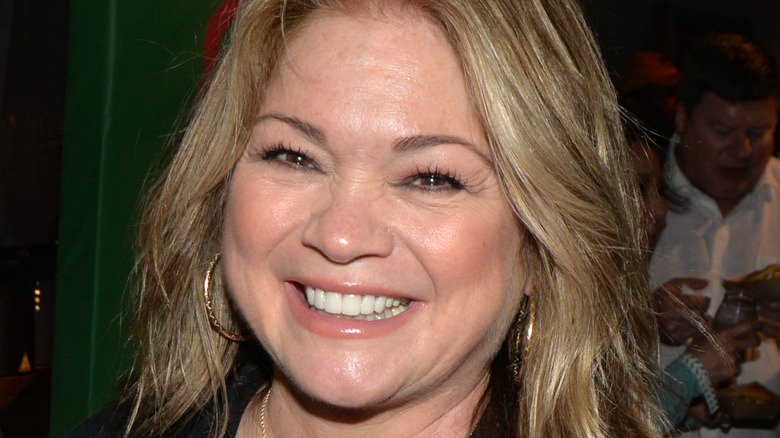 Manny Hernandez/Getty Images
Valerie Bertinelli absolutely loves pets. According to Animal Fair, the Food Network personality has several cats as well as a dog named Luna. She often posts adorable photos of her pets on her social media accounts. She's also someone who works hard to associate herself with animal charities. 
Her Instagram account that's dedicated to her pets is truly adorable and often features gorgeous updates from her beloved furry friends. In one of her popular posts, she posted a cheeky video of one of her cats relaxing and wrote, "Oh look at this cutie enjoying the sun rays!! Sshh... I think he's meditating!" Hehe. Another cute picture showed one of her cats, Batman, on the kitchen countertop. Bertinelli wondered what made him get up there and added, "Maybe he needs an espresso?" Hey, you never know! (via Instagram).
According to People, Bertinelli has a really long history with pets and is known for melting in their presence.
Bertinelli can't get enough of her pets
Back in 2013, Valerie Bertinelli mentioned that she was fostering cats (via People.) However ... things didn't quite go as planned. It's not what you think: She simply couldn't stop herself from adopting the cat herself! She posted about it on Twitter at the time and wrote, "Nelson — cuddled up after a big breakfast in his new forever home. #fosterfailure." Aww. Back then, the TV personality was working with several kitties and trying to help them become more social. Needless to say, the adorable kitties were very close to Bertinelli.
That's why it comes as no surprise that Bertinelli is taking a trip down memory lane with her kitties. She recently put up a sweet throwback video from 2013 that featured one of her cats, Batman, as a tiny, playful little kitten. The cuteness is too much to handle, really! She wrote in her Instagram caption, "OMG! Feels like yesterday! My babyyyyy....2013." Her fans were floored by this update. Most of them couldn't help pointing out how cute the little kitty is. "I'd rescue 10 of him," one fan wrote.