Jamie Oliver Doesn't Want You To Miss This New TV Show Opportunity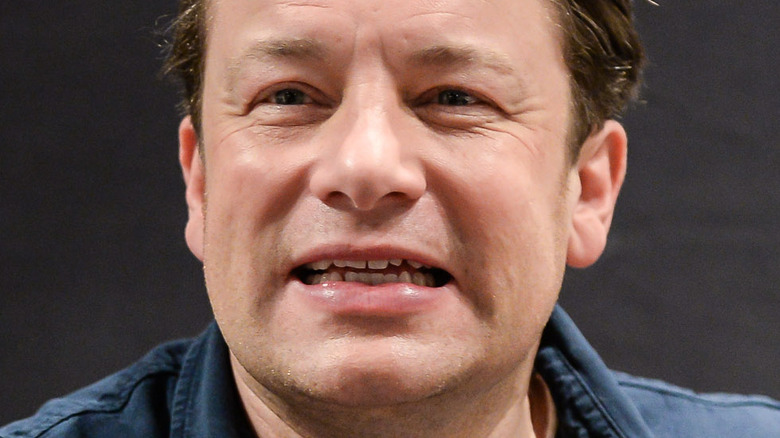 George Pimentel/Getty Images
Jamie Oliver has tons of experience with hosting successful food shows and writing cookbooks. His first show, "The Naked Chef," hit television screens in 1999 and there's been no stopping him since. His humility and ability to cook unpretentious food has garnered him a huge following across the world. Oliver's recipes, regularly shared on his blog and through more than 25 cookbooks, are quick, easy, and family-friendly. His latest cookbook, "Together," came out in September and, according to his publisher, Penguin, the new book remains true to Oliver's style of cooking. The new book features a collection of 120 recipes designed to feed a huge gathering of friends and family seated around a dinner table once again.
In June 2021, it was announced that, along with the new cookbook, Channel 4 will also air a TV show by the same name in September. The four-part series will follow Oliver as he cooks feasts for frontline workers, including NHS workers and delivery drivers who have helped during the pandemic, with recipes from the new cookbook. 
Needless to say, Jamie Oliver certainly knows what he's doing and he's ready to share his knowledge and expertise with aspiring cookbook authors on this brand new TV show (even if it will only be available in the U.K. to start).
Jamie Oliver's new TV show is for aspiring, undiscovered cookbook authors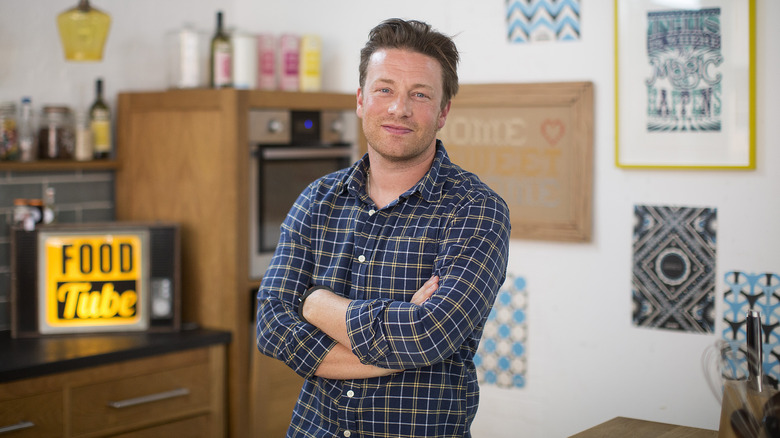 Bloomberg/Getty Images
Jamie Oliver shared the exciting news with his fans via a video on Instagram. In the clip, Oliver shares his experience of working in the publishing world, adding that his own two-decade journey in the industry has been tough, but also wholesome and rewarding. The new cooking show, he promises, is going to be unlike any other TV shows currently on-air.
In the video, Oliver calls out to all undiscovered cookbook authors for a chance to get their first cookbook published. His intention with the show, he adds, is to bring to light people who can write from the heart, put their soul onto paper through words about food, and make the audience feel something. "You don't have to be a chef. You don't have to be a chitty chatty, like jazz-hand chef ... the world don't need more of that," he explains, adding that anyone — from a single parent or a nutritionist, to someone who likes weird, whacky food or another who likes mainstream commercial food — could win. As long as the writing has soul, he says that the contestant has a chance to win.
Aspiring authors can apply to be on Oliver's new show by sending in a two-minute video describing their cooking and cookbook idea through the Plum Publications website before September 20. Whether the contestants win or not, it seems that the show will see Oliver mentor all the contestants through the show's challenges!