Why Jacques Torres Doesn't Like Competition Shows Other Than Nailed It!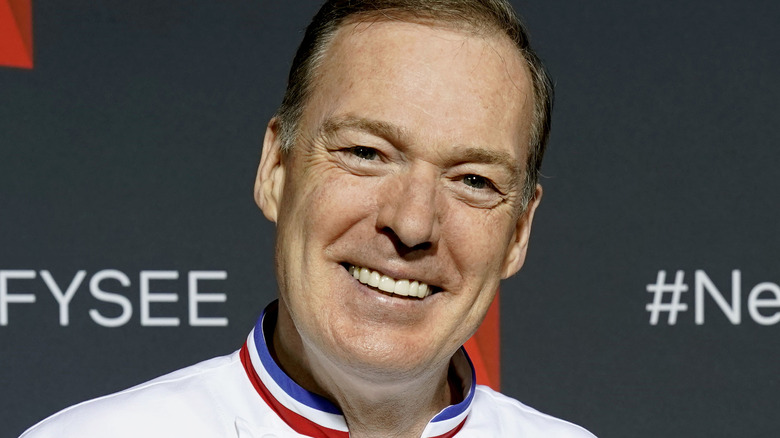 Erik Voake/Getty Images
The venerable French pastry chef turned TV personality Jacques Torres is known far and wide for both his world-renowned confectionary creations and his caring and lighthearted approach to judging the calamitous cakes created on Netflix's hit baking show, "Nailed It!"
The Emmy-nominated competition show, which is hosted by comedian Nicole Byer, pits amateur bakers known for their lack of kitchen skills against each other in a battle to craft the best cake for a chance to win $10,000 — often to hilariously disastrous ends. Torres acts as both a judge and a mentor to the struggling bakers, offering guidance during the baking process as well as constructive criticism on their final products. 
In an interview with Thrillist about the show's upcoming season, Torres shared some insights into his journey from celebrated pastry chef to fun-loving reality show judge. While the chocolate master has sharpened his skills as an on-screen judge over the last five seasons of the hit show, Torres confessed that besides his own program, he's not a fan of the genre. "I don't like competition shows. I don't like the drama ... I never want to be part of a competition show where there is drama, or people crying, or people are mad," he said.
The famed pastry chef prefers drama-free television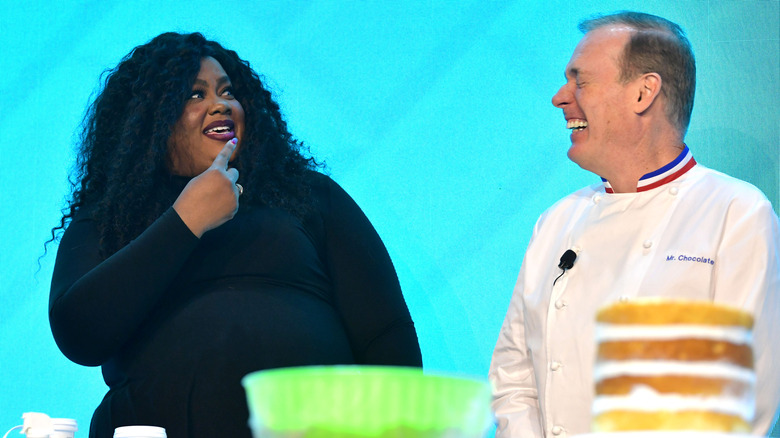 Emma Mcintyre/Getty Images
According to the pastry chef, who is also known by the moniker "Mr. Chocolate," part of this distaste for televised drama comes from the state of the world overall. "The last year and a half, there's been so much drama in the world," Torres told Thrillist. "We need to laugh and we need to forget the drama."
The renowned chef notes that his decision to join the cast of the competition show was largely thanks to the positive nature of the show as a whole. "When I got the offer for 'Nailed It!,' it was different because ... it's not mean. We make people laugh. We play with them, we give them advice."
Torres adds that he enjoys mentoring the chefs, and tries to earnestly equip them with skills they can use. "The advice that I give is real and when people fail, I try to tell them why and how they can do better." He adds that he admires the "courageous" contestants, especially the ones with little-to-no baking experience.
The chef, who will be returning to offer his sage baking wisdom on the upcoming sixth season of "Nailed It!" — coming to Netflix September 15 — says that the message of the baking show is an uplifting one overall. "Behind those crazy cakes and the fails and the bad cakes, the message is this: Life is not perfect and not everything is perfect in life. So it's ok. Do what you can and have fun in the kitchen."