The Average American Home Spends An Eye-Popping Amount On Takeout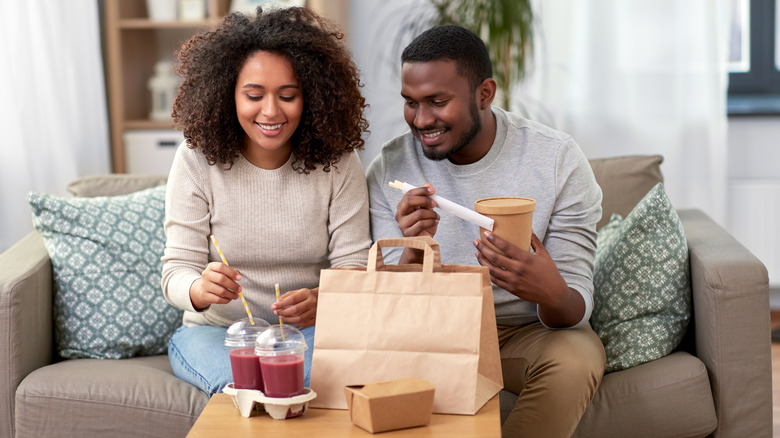 Syda Productions/Shutterstock
American takeout has a rich history, as we have been grabbing food to go for over 100 years. According to History Associates Incorporated, the takeout phenomenon began in the late 19th century with street vendors selling food on bustling city street corners or in train stations. Takeout as we know it today began in the 1920s, when restaurants started packaging food in special containers for customers to pick up and carry out. Some of the first eateries to jump on the takeout bandwagon were Chinese restaurants. And, flash forward to today, Americans are spending more and more on takeout.
The Balance Small Business cites the Bureau of Labor Statistics, which claims that most American households spend about $3,100 annually on takeout. That comes out to about $60 per week. Similarly, The Daily Meal cites a survey conducted by Bid-On-Equipment that found that respondents order takeout about 2.4 times per week.
Saving America's restaurants one takeout order at a time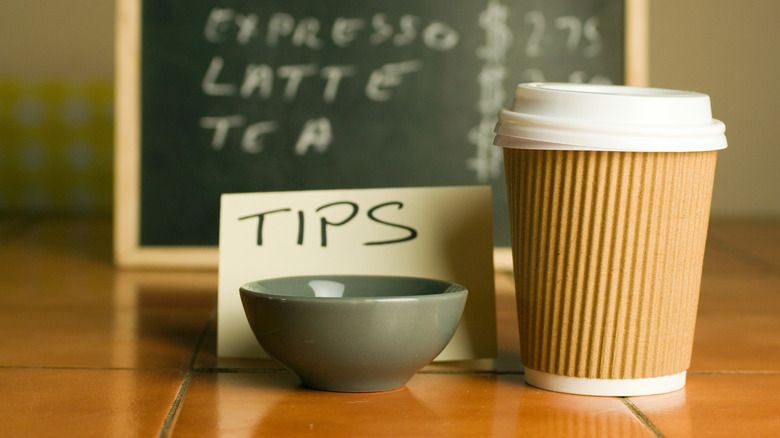 Wirestock Creators/Shutterstock
The Daily Meal explored the uptick in takeout due to the pandemic, with some restaurants offering only takeout options and some customers being not comfortable dining in. Interestingly, in a 2019 article published before the pandemic, Restaurant Dive cites a survey in which 62% of diners responded that they would prefer to dine in rather than take out their meals. Oh, how times have changed.
Additionally, according to the Bid-On-Equipment survey, most diners, up to 77%, are leaving bigger tips on their takeout orders to help both restaurant owners stay open and keep employees on the job (via The Daily Meal). The Active Times asked etiquette expert Diane Gottsman about the appropriate amount of tip for a takeout or curbside pickup order. "If your order is relatively cheap, say $11, 20% is only $2. That's pretty low, so, in that case, you'd leave $5," Gottsman said.