Cardi B Is Coming Out With A Boozy Whipped Cream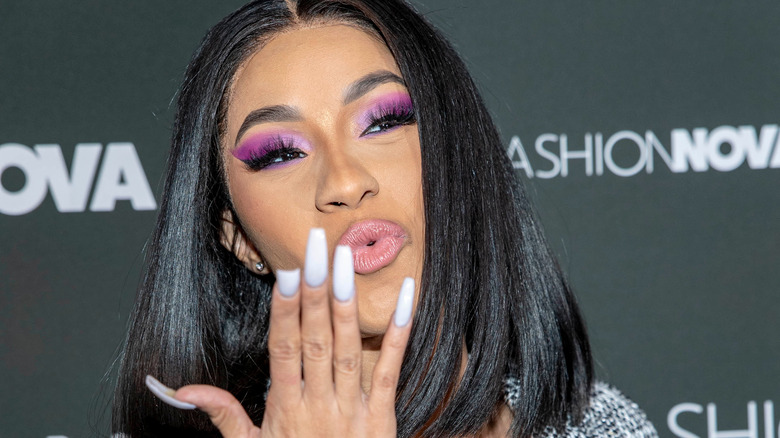 Eugene Powers/Shutterstock
Rapper Cardi B has been tearing up the charts for years now, but now the bold superstar from the Bronx is venturing into an entirely different industry. Per PR Newswire, Cardi B has partnered with Starco Brands to create Whipshots®, a vodka-infused whipped cream that sounds as fun as attending one of her lively performances. Ross Sklar, the CEO of Starco Brands, called the new product a "party in a can." Cardi herself went a step further and deemed it "Cardi in a can." "Whipshots matches my style—over the top, sexy, unique," she added in the press release.
Though you might assume a whipped cream product would only be for dairy-loving consumers, Whipshots are actually dairy-free. They also don't require refrigeration, so they can easily be stored alongside your other spirits, or even somewhere like your coffee bar or pantry. While there's not a specific release date yet, the Whipshots website claims the product will be dropping in December 2021. Fans can sign up via email for further updates on this creamy Cardi creation.
Fans are already excited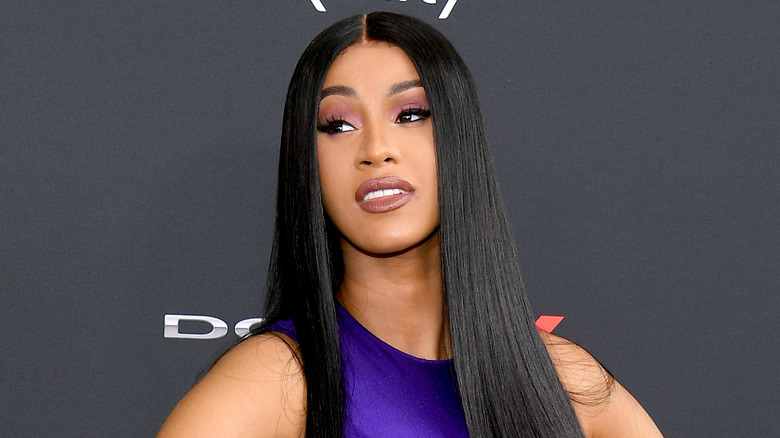 Dia Dipasupil/Getty Images
There are countless celebrities in the adult beverage industry these days, with stars putting their names on everything from gin to tequila and of course, wine. However, it seems Cardi B's partnership with Starco Brands is really shaking things up. The Whipshots Instagram page recently drummed up consumer excitement by sharing a series of six posts that, when arranged together, spelled out "wait 'til you taste what Cardi B whipped up."
In response to one of the account's posts — a video clip that teased the possibility of potential Whipshots flavors — one fan wrote "AHHHHH I'M SO EXCITED" followed by a trio of heart eyes emoji. "Bardi coming with some flavor," someone wrote on another post. Yet another fan left a spicy reply that may have been inspired by Cardi B's bold style: "Yes Cardi, I'm so in for this! Is it safe to use in the bedroom?"
The new product still remains fairly mysterious, with no shots of the actual packaging available, so fans will have to stay tuned to find out more.