Eric Wareheim Remembers Slamming Martinis With Anthony Bourdain - Exclusive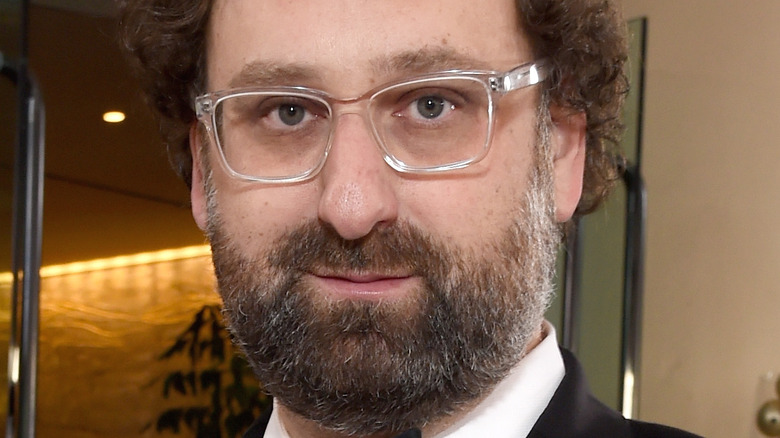 Michael Kovac/Getty Images
We may receive a commission on purchases made from links.
Oh, to be a fly on the wall for a martini-soaked conversation between Anthony Bourdain and fellow television groundbreakers Eric Wareheim and Tim Heidecker. Wareheim mentioned the meeting of the brilliant minds in his recently released book "Foodheim." But during an exclusive interview with Mashed, the Adult Swim comedy icon recounted how the historic interaction, which took place several years ago at London hot spot The Groucho Club, went down.
According to Wareheim, he and Heidecker got the ball rolling when they sent over a mutual friend to Bourdain and bought his table a round of drinks. "And then Bourdain walked over to us," recalled Wareheim. "He was like, 'Who the f**k are you guys?' And we're like, 'We're Tim and Eric. We're comedians, but we're not like dorky comedians.'"
The culinary icon then returned the favor, ordering gin martinis for Wareheim and Heidecker. "We just sat and shot the s**t," said Wareheim, who after that boozy interaction remained "internet friends" with Bourdain. "It was one of my highlights," he said. "I would see him at events in New York a lot, food events, and we'd talk. And he's just kind of always a hero, still is."
How Anthony Bourdain influenced Eric Wareheim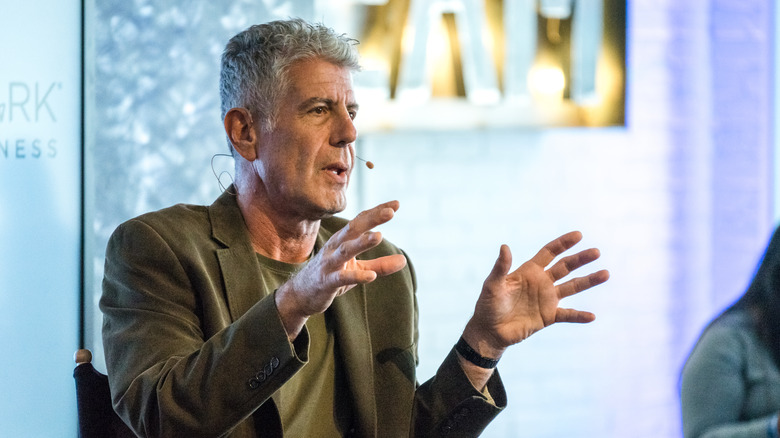 stock_photo_world/Shutterstock
Eric Wareheim acknowledged that he continues to channel Bourdain's inspiration. "I just re-watched 'No Reservations' over and over again, sort of like I do 'Curb Your Enthusiasm,'" he said. "It hits the same emotion for me."
Like Bourdain, Wareheim relishes embarking on globe-trotting culinary adventures, with countries such as Italy, Japan, and Thailand under his belt. Next year, he and frequent travel partner, pizza wizard Joe Beddia, plan to eat and drink their way through Germany. "We're going to Oktoberfest and visiting the German wine regions, which I've never done," said Wareheim, who also happens to be a winemaker for Las Jaras. "I'm really excited for that, to kind of go back to my roots and try some of that wine."
After that, Wareheim has Peru at the top of his food tour bucket list. "I hear that's just the culinary mecca right now because it has the influences from Asia and South America," he said. "It's supposed to be very special, and that's really where I want to go next."
Wareheim also hopes to follow in Bourdain's footsteps when it comes to television. "I have a sort of, kind of a travel show," he said, "my version of 'No Reservations,' but funny, taking my friends around. Like bringing John C. Reilly to Chicago, where he's from and eating deep dish pizzas. And then I cook for him."
Get more insight into Eric Wareheim's global food inspirations by picking up a copy of his new book "Foodheim."