Good News For Fans Of Chipotle's Smoked Brisket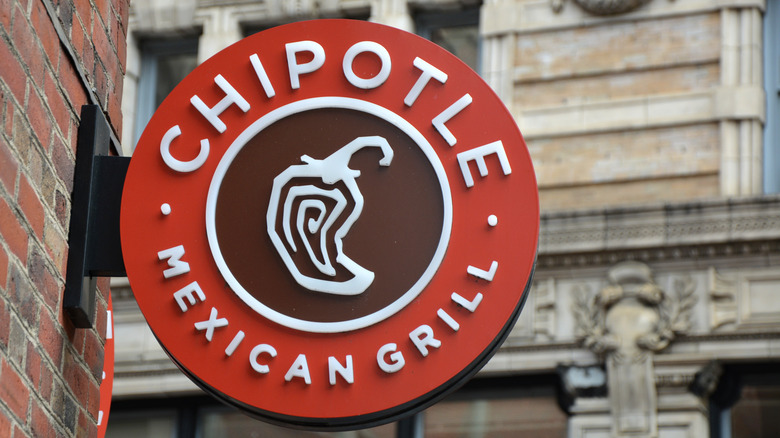 Studio Barcelona/Shutterstock
The smoky barbecue-inspired meat that's hitting Chipotle locations across North America this week just might win over even the most loyal fans of the chain's other options. In a press release, Chipotle announced the arrival of its Smoked Brisket in the United States and Canada. According to the fast-casual Mexican chain, "brisket has been consistently among the top requested menu items by Chipotle guests," prompting the Chipotle culinary team to "develop a reimagined brisket recipe that is uniquely Chipotle." The team set about adding its own distinctive touch by incorporating traditional Mexican ingredients like fire-roasted jalapenos and chipotle chili peppers. 
The brisket is first smoked before being grilled and seasoned. The meat is then chopped and tossed in a rich, smoky brisket sauce before heading to your burrito or bowl. According to Chris Brandt, Chipotle's Chief Marketing Officer, the chain's latest menu item "isn't your standard brisket experience. We've created a differentiated Smoked Brisket recipe that is authentic to our menu and pairs flawlessly with our real ingredients." Chipotle first began testing the brisket late last year at locations across Sacramento, California, and Cincinnati, Ohio prior to the national roll-out.
While most Chipotle customers will get their first opportunity to try the latest protein this week, early taste testers of the Smoked Brisket have already weighed in, giving the item somewhat mixed reviews.
Trying Chipotle's newest protein option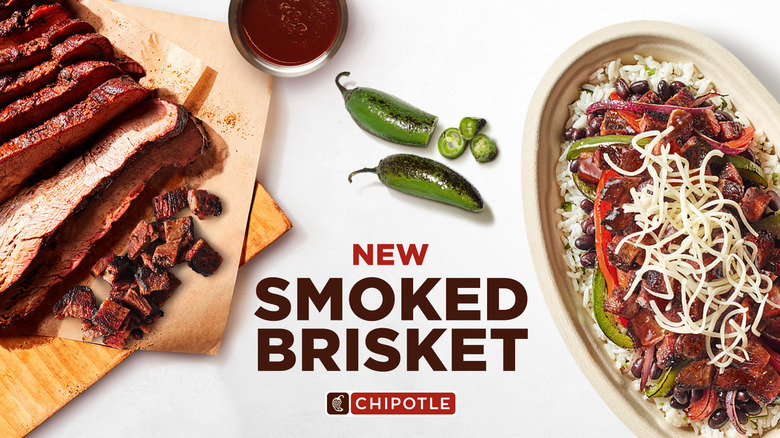 Chipotle
One Reddit user, who tried the brisket during the preview period, said that the meat "definitely had a good peppery and smokey flavor, but also felt that "it was quite dry," with "more of a chopped burnt end texture than a good, tender slow smoked brisket."
Brett Milam reviewed the item last year on the blog Milam's Musings and said, "I'm sad to report ... it wasn't that good." Milam's main issue was that he found the brisket to be overcooked: "The whole point of brisket is its mouth-watering juiciness. So, burning it takes away from that experience." However, a reviewer for Delish, who got a recent sneak peek of the new meat, called the Smoked Brisket "nothing short of incredible."
The Smoked Brisket will be available to order in-store at Chipotle locations across the U.S. and Canada beginning on September 23 (via Chipotle's press release). However, members of Chipotle's rewards program can get an earlier taste, as the company is giving them the opportunity to order the new protein via the app and restaurant website on September 21 and 22. 
To further entice customers to try out the new meat option, from September 27 to October 3, Chipotle is offering free delivery for orders placed through its app or website that include the Smoked Brisket (with some restrictions). Customers eager for a taste should act quickly; for now, the Smoked Brisket will be available for a limited time only.