The Real Reason Duff Goldman Doesn't Like Competing - Exclusive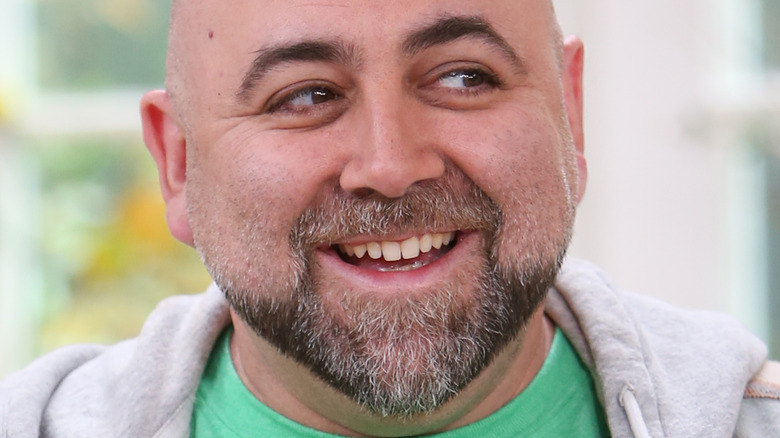 Paul Archuleta/Getty Images
While Duff Goldman might be a huge Baltimore Ravens fan — he did even make a chili dog recipe just for his Pepsi partnership to celebrate watching NFL football — that might be the only kind of competition he actually loves. As it turns out, Goldman, with his delightfully upbeat personality, actually hates competing. Given that he turns up on plenty of judged baking competition shows with the Food Network, both as a competitor and as a judge, you might not have guessed that. When Goldman sat down to talk with Mashed during an exclusive interview, he also dished on "Buddy vs. Duff" and why he doesn't have the competitive spirit.
"It's funny, I don't really enjoy competing," Goldman said. "I like making stuff, and I love being able to create the things that we're creating. That part is a dream come true," he added. But the rest of the competition really just doesn't matter to Goldman. He's simply happy to be doing what he does which gives him a great outlet for baking incredible cakes and letting his creativity run wild.
Goldman says cake decorating doesn't have to be 'extreme'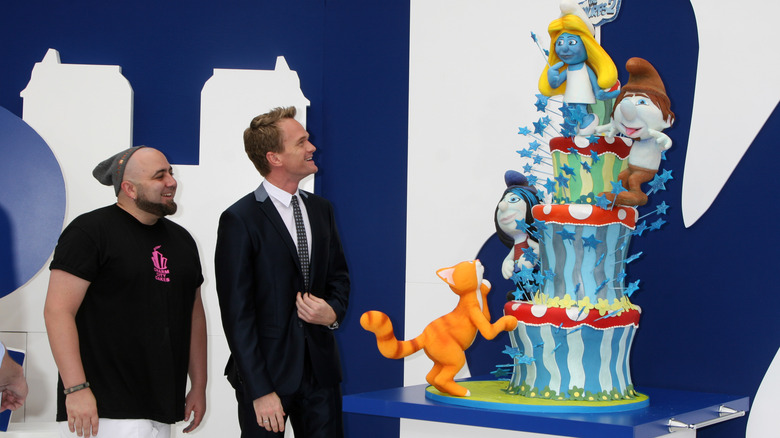 Kathy Hutchins/Shutterstock
At the end of the day, a competition over who made the best cake is just silly in Duff Goldman's eyes. Goldman said: "The fact that it's judged and has to go through this process of, it's like oh, extreme, and oh there's all this tension and everything. I'm just like, come on. You know what I mean?" He could definitely do with leaving the drama to the moment when the final cake designs are ultimately revealed. There's no need for all the rivalry and tension in between. He even told Mashed that he and Buddy Valastro are actually great friends. So, don't trust what you might see on television or what fans may call for online.
"It's ... competitive cake decorating," Goldman said. "If you think about that for a minute it's a little weird. It's a little weird. But it's fun," he added. Even when speaking about the latest season of "Buddy vs. Duff," Goldman said, "The team is amazing and just being able to sort of have Food Network be like, 'Okay, you have an unlimited budget. You have, five incredible people on your team, make anything you want.'" And that was clearly the key for Goldman to really love what he does even if it meant competing. "For a group of creative people, that is so rare that you have that perfect storm of no budget, and go crazy. Make anything you could possibly think of. So really it's a blessing. It's fun," he said.
You can discover some of Duff Goldman's favorite game day recipes by visiting MadeForFootballWatching. Stay up-to-date with the latest in Goldman's world by following him on Instagram.