Here's What Duff Goldman Credits With His Weight Loss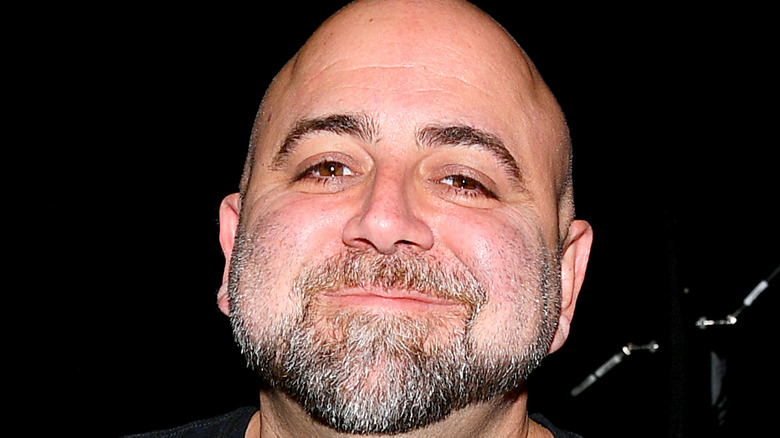 Dave Kotinsky/Getty Images
Celebrity chef Duff Goldman knows that in his profession, it's super important to be mindful to ensure that he's staying on track and being healthy. After all, he has to taste a lot of food while baking delicious cakes. He's a TV personality as well, who is often required to sample dishes from contestants on shows like "Holiday Baking Championship."
The baker got a lot of attention in 2017 when he dropped several pounds and pulled off an incredible transformation. According to Insider, the chef himself was surprised at the results and felt like he couldn't recognize himself whenever he looked at some of his older pictures.
When he was trying to get healthy, Goldman ensured that he kept his fans in the loop and shared loads of content on Instagram. He was exercising and prioritizing weight training even when he was away on a holiday. And for the chef, there were no shortcuts. He preferred to work hard to reach his goals and wasn't afraid of hustling. He did have to make a few sacrifices along the way, though.
It was a combination of different things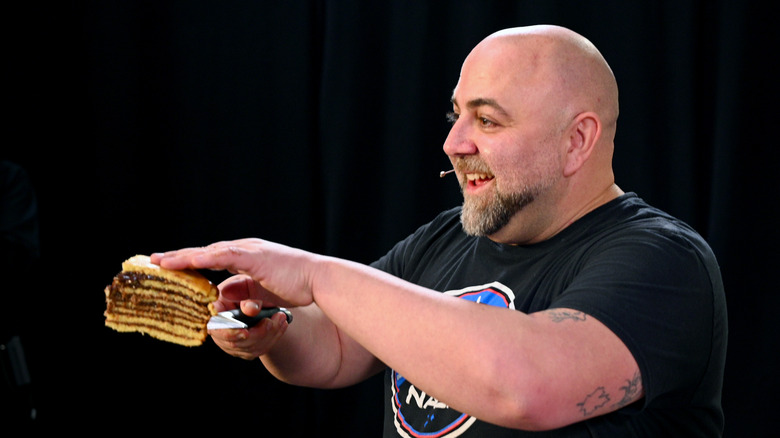 Dave Kotinsky/Getty Images
According to Insider, Duff Goldman focused on changing his diet as well as his daily routine, making sure that he was exercising regularly. Eating healthy foods played a major role in helping him shed weight. Per E! Online, when Goldman's fans asked him about what helped him on his journey, he said that he went "the old school way" and was "eating clean, riding my bike, and lifting weights."
While sticking to his hardcore regime, Duff Goldman even let go of extra carbs on the Fourth of July with a simple meal: bun-less patties with ingredients like grilled zucchini. Also, he followed an eating plan that listed pre-portioned meals, which made it easier for him to stay disciplined. He could see humor in the situation, by the way. He said that he often daydreamed about candy while exercising. Can't blame the man, right?