The Real Reason T-Pain Doesn't Drink Casamigos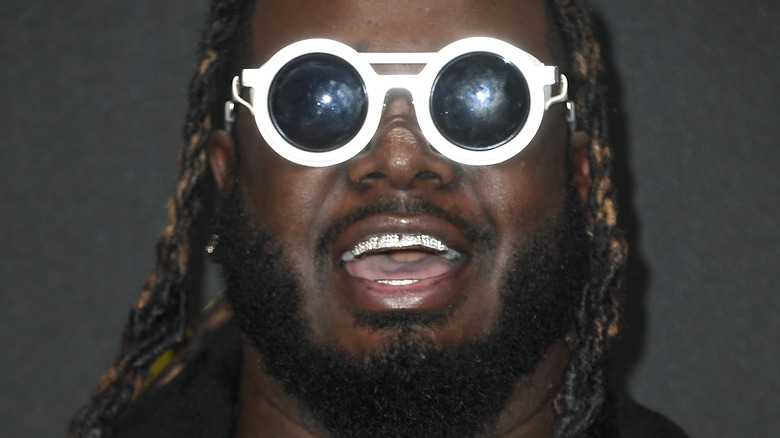 Frazer Harrison/Getty Images
Nowadays, it seems like all sorts of celebrities have been pushing their own lines of alcohol, including Kendall Jenner's new tequila (via Spirits Business) and Dos Hombres Mezcal, which was launched by "Breaking Bad"'s Bryan Cranston and Aaron Paul (via the Dos Hombres website). There's a particular market for rappers and their own liquor brands, and it doesn't seem to be slowing down at any rate. Complex notes 13 of rap and hip-hop's biggest players and their brands — from P. Diddy and Cîroc to Jay-Z's D'ussé.
The special bond between rappers and their individual alcohol of choice has always been strong. If you haven't heard a song that mentions shots of Patrón or bottles of rosé, you probably haven't listened to a lot of rap or hip-hop (and that's cool, too. You do you). And while rapper T-Pain doesn't have his own liquor brand, he does have a book of cocktail recipes coming out soon called "Can I Mix You a Drink?" whose title is based on his song, "Buy U a Drank" (via Grub Street). T-Pain also has a favorite drink. He has a non-favorite he's been vocal about, too.
T-Pain prefers Cincoro Reposado to Casamigos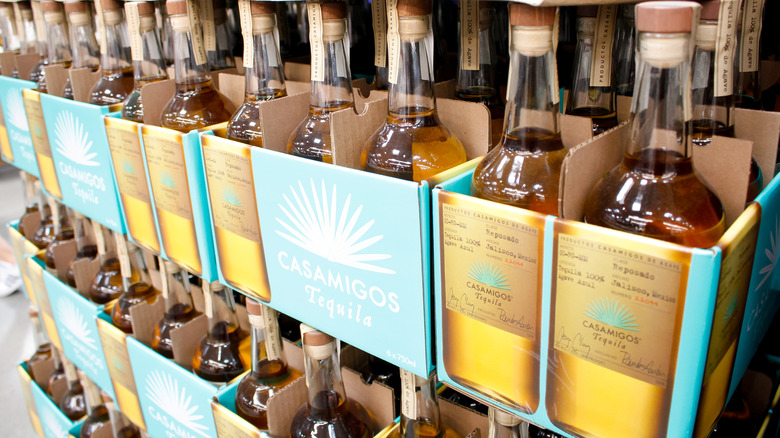 TonelsonProductions/Shutterstock
In a recent piece by Grub Street, T-Pain divulged his views on food, drink, and partying, including his love of Chipotle's keto bowls and his preferred strip club cities (no thank you, NYC). The rapper says he's not much of a cook or a foodie, but he does eat relatively healthy and consistently. Hence the Chipotle mention, since it's a good, fast-casual chain for getting decently healthy bites (via Keto Karma). But when it comes to tequila, T-Pain definitely has some strong preferences.
"My go-to drink at the moment is Cincoro Reposado. It's getting more and more popular and I hate that. Every time I get into a drink, it gets popular, and the clubs are like, 'Well, we heard a rapper talk about it so now this is $1,200 more than last week when you came in,'" he said. The rapper also remarked that "everybody keeps trying to force [him] to drink Casamigos because somebody said it in a song or something." But for T-Pain, that's a no-go. As he explained, it's just "too much."
It's an understandable opinion, given that some people have reviewed the tequila and can't help but comment on Casamigos' strong, artificial sweetness (via Long Island Lou Tequila and Liquor.com). For the rapper-slash-gamer-slash-tequila-connoisseur, it just doesn't do the trick.