McDonald's Is Offering $1 Fries Until 2022. Here's How To Get Them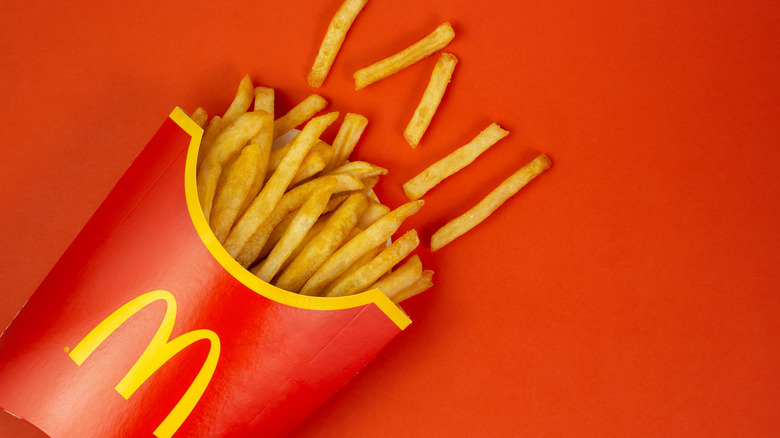 banjongseal324/Shutterstock
Fast-food chains have increasingly opted to communicate special offers to their customers through technology-based mediums. QSR points to a rise in mobile apps inciting diners to engage with companies in order to obtain more deals. Paired with the COVID-19 pandemic, which pushed in-house dining to mobile delivery and take-out options, the shift has been dramatic. Among the fast-food giants, McDonald's has certainly followed suit, and it has been in its customers' best interest to go along.
There's no denying that McDonald's fries are delicious, and the restaurant sure knows how to entice its clients. The latest deal you won't want to miss is for free fries, a popular recurring offer available on the mobile app. But this time, the special offer is available in multiple circumstances, given a few conditions. First of all, if you haven't jumped on board and downloaded all your favorite fast-food restaurant apps, then start off with McDonald's. When you download the app and sign up for MyMcDonald's Rewards, you will immediately receive an offer to redeem a large order of fries for free (via McDonald's). The special stands until the end of 2021 for first-time app users so be sure to tell all of your friends and family. After all, large fries are perfect for sharing.
Users of the McDonald's app can get $1 fries weekly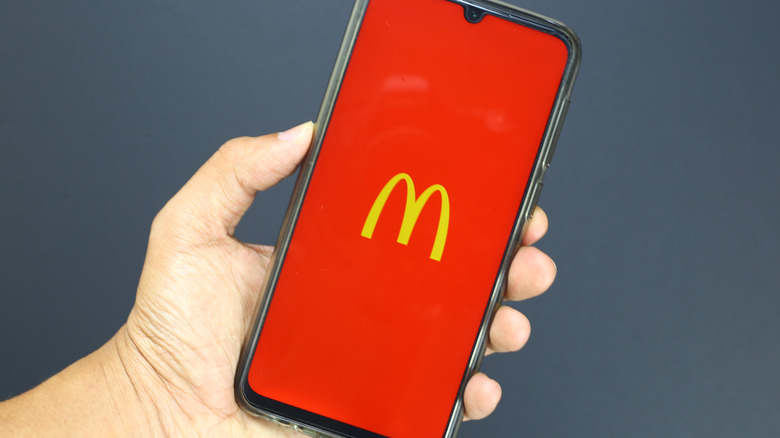 Abdul Hakam Jahidin/Shutterstock
Once you have the app, a couple of special deals are available for fry lovers out there. First of all, until the end of 2021, you'll be able to enjoy an order of large fries for only $1 (via McDonald's). Even better, the offer can be repeated on a weekly basis so your fry plans for the rest of the year are set. Be sure to place the order through the mobile app and pick it up in stores.
If you're still craving fries, McDonald's has you covered. Up until the end of the year, every Friday might as well be called Fry-day. The fast-food chain's website indicates that as long as you place an order with a minimum value of $1 before tax, they will gift you with a free order of medium fries. Each app user can only claim one free fry per week, but if you pair it with the other offers you'll definitely be getting your fair share of fries. Again, the Friday fry offer only stands if you place your order using Mobile Order & Pay on the app. To enjoy these super fry deals and many more, the take-home message is to download McDonald's free app and get munching.