You Should Never Have This In Your Dining Room, According To Robert Irvine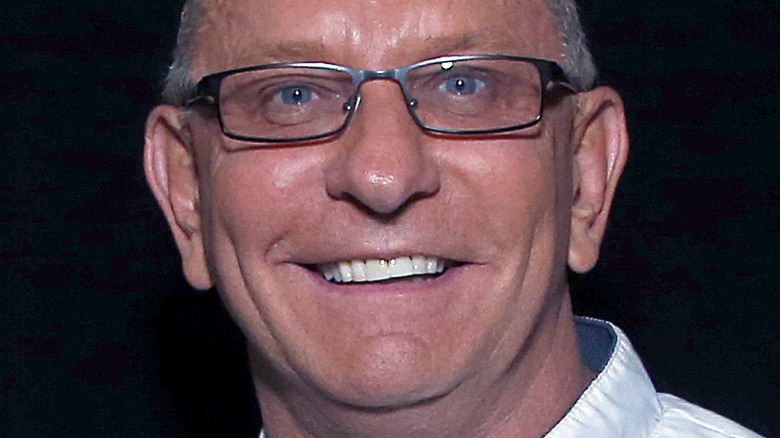 John Lamparski/Getty Images
Celebrity chef and TV personality Robert Irvine is someone who is used to renovating restaurants on his show "Restaurant Impossible." According to Sphera, Irvine believes that passion is essential if you're a restaurant owner. Irvine explained that this is more complicated than it seems. "You need to care about every aspect of the customer experience: not just the food, but the décor, atmosphere, cleanliness, service, speed and on and on," he explained. Per QSR Magazine, Irvine is so bullish about cleanliness that he often takes a look at a restaurant's washroom to determine how sanitary the establishment actually is. 
Speaking of cleanliness, there are a few things that can make everyone's life easier in a restaurant, as well as at home. Per Irvine, everyone should avoid one particular décor item in their dining rooms if they are trying to keep things as clean as possible (via Twitter). He shared his perspective in a rapid fire Q&A session with the Food Network.
Carpet is a huge no-no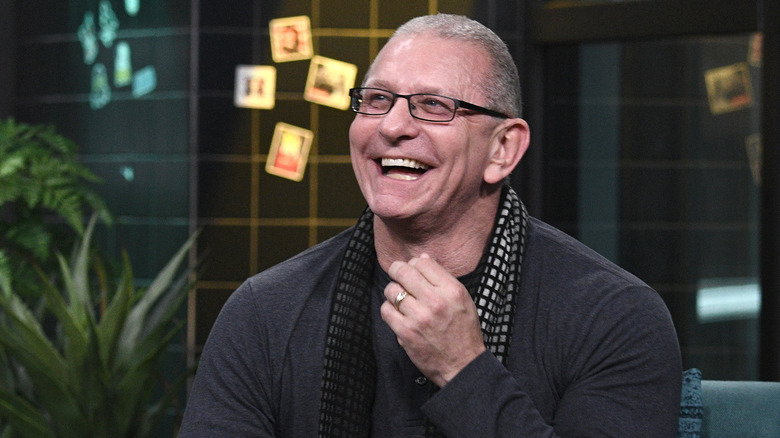 Gary Gershoff/Getty Images
Robert Irvine believes that if there's one thing that you should avoiding putting in your dining area at all costs, it's carpet (via Twitter). Of course, this is a logical step considering how messy things can get. Cleaning up can be a nightmare and maintaining a carpeted dining area is simply not a practical idea.
Irvine is a man of his word, by the way. In an episode of "Restaurant Impossible," his team replaced the dirty carpet in a struggling restaurant and installed a vinyl floor instead (via MLive.) The big advantage? The stench from the old carpet was gone and the place looked a lot more polished and upscale. Irvine has often made cleanliness a priority and doesn't shy away from speaking about it. For example, as per The Boston Herald, he once said, "If you walk in the door and the place smells like a urinal, if there's food particles on a wall 6 feet high, if the carpet is black and it's supposed to be red, if the place looks dirty, leave."