The Grocery Store Item Bethenny Frankel Can't Live Without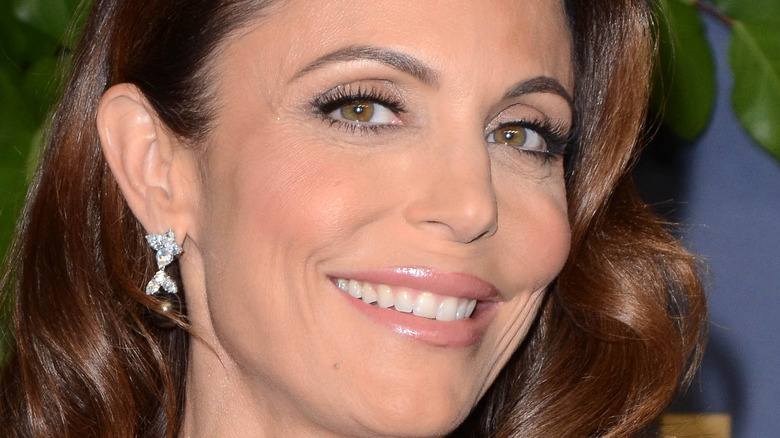 Kathy Hutchins/Shutterstock
We may receive a commission on purchases made from links.
Bethenny Frankel has always been ahead of the curve. According to the entertainment site The Things, the reality show personality has been a "Real Housewives" staple, starring in the New York version of the much-loved franchise, as well as a contestant on "The Apprentice." But before she made bank and ran with the celebrity set, Frankel was a girl with a dream, attending New York University and majoring in psychology and communications. However, the love for all things television must have been coursing through her veins because she did a stint as a production assistant on the iconic "Saved by the Bell" and got to hang with the likes of Mario Lopez.
Well, Frankel has really shot to the top because now the one-time contestant has her own show on HBO Max called "The Big Shot with Bethenny," and this time around, the one-time apprentice is the master with people from the business world competing for an executive role working with Frankel (via HBO Max). She also has her own podcast called "Just B with Bethenny Frankel." She's a busy woman. But when she is doing the stuff that normal humans do like hanging out at grocery store and shopping, there is one item she can't live without, and unsurprisingly, Frankel says she was the first to make this product pop when she gave it a shout-out in her book.
Frankel loves Synergy Watermelon Wonder Kombucha
Frankel is a mess if she doesn't have her favorite kombucha on hand. The "The Real Housewives of New York" is a fan of GT Synergy Watermelon Wonder Kombucha. Frankel told the New York Magazine's The Strategist column, "I panic if it's not in my house." The Skinnygirl margarita maker also revealed that she was drinking GT Synergy before anyone else. Frankel said, "The brand will tell you I helped put it on the map because I wrote about it in my book 'Naturally Thin,' which came out 13 years ago. So before anybody drank GT's, I was drinking it, and they were sending me cases." 
But Frankel's love and admiration for the brand seems genuine. She said, "I can't lie: I don't know any other company that comes close. It's just the best. My favorite flavors are Watermelon Wonder and Golden Pineapple, no question. I drink one a day. I live for it." Is it that good? One Amazon reviewer wrote this about this gluten-free and vegan kombucha flavor: "Doesn't really taste like watermelon but it has this sour taste that is almost like candy. This is my go-to flavor." While someone on Twitter noted it was absolutely "refreshing."