Instagram Is Raining Hearts On These Pioneer Woman Dog Pics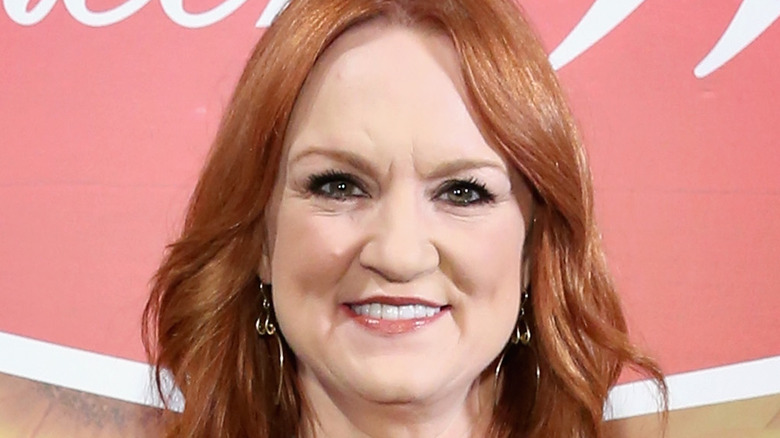 Monica Schipper/Getty Images
Fun fact: The Pioneer Woman, Ree Drummond, loves dogs. She especially loves basset hounds. At last count, the large Drummond family had way more dogs than children on its expansive Oklahoma ranch. A Pioneer Woman blog post from last year introduced Drummond's fans to her (mostly) friendly-looking pack: seven dogs total, including four basset hounds, two yellow labs, and one German shepherd named Presley. (Presley, whom Drummond's blog described as a "loyal watchdog," is the one you wouldn't want to bump into if you were strolling through the Drummond spread all alone.) The youngest of the bunch are basset hound brothers Fred and Rusty, who enjoy snuggling up next to each other and The Pioneer Woman's own brand of dog treats.
Drummond's dogs — especially those beloved bassets — are frequent stars on The Pioneer Woman's Instagram. They're bounding through the tall grasses on the ranch, or their extra-long ears are flopping in slow motion, or they're napping next to daughter Paige on the couch. Drummond's recent #dogsofInstagram post (no, she didn't use that hashtag — does anybody anymore?), on October 6, was one intended to tug hard on the heartstrings. If you didn't think basset hounds were all that cute, you will after you see the pics Ree Drummond captured of Rusty.
You can see the love in the eyes of The Pioneer Woman's dog
Ree Drummond's latest Instagram post featuring her dog Rusty shows the young pooch with his forepaws on Drummond's leg, looking sweetly up at the camera. The post includes seven photos — some where Rusty seems to be smiling, a couple where Lucy the yellow lab butts in, and a couple especially memorable ones where Rusty is looking up at Ree with love in his big eyes, the same color as his orangish-brown coat.
"His eyes are mysterious orbs of amber, like the one on John Hammond's cane in 'Jurassic Park,' minus the prehistoric mosquitos," Drummond wrote in the Instagram caption. "Rusty is my favorite man in the world and I'm so obsessed," she added. (Husband Ladd is probably used to playing second fiddle to a canine by now.)
It's true, hearts did rain down on this post in the comments. Celebrity fashion designer Isaac Mizrahi, who knows what looks good, offered up three heart emojis himself. The dog owners of Instagram definitely saw what Drummond saw when she decided to snap those Instagram pics. "Face of true love looking at you," @jdbmississippi commented. "❤ melting."