The Food You'll Probably Never See Marcus Samuelsson Eating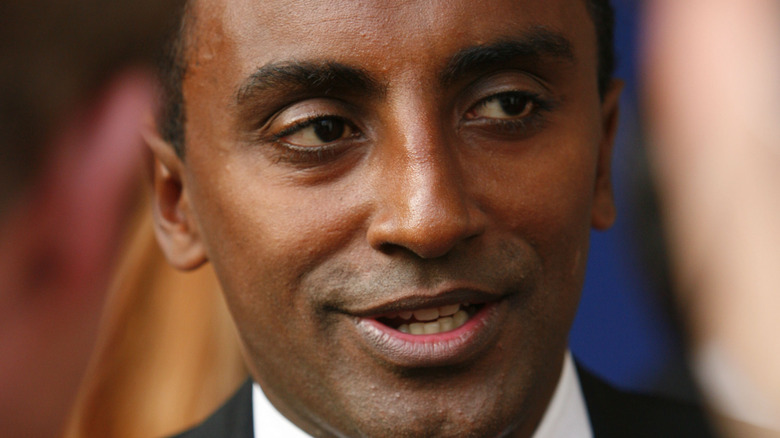 Bloomberg/Getty Images
We may receive a commission on purchases made from links.
Marcus Samuelsson might best be known as a judge on "Chopped," but according to his Food Network bio, Samuelsson is also the youngest person to earn a coveted three-star review from The New York Times. He also has the dubious distinction of having planned a swanky, but oh-so-diplomatic State dinner for Barack and Michelle Obama, is the master mind and chef of Harlem's ultimate comfort food eatery, Red Rooster Harlem, and has received plenty of praise and accolades along the way, including a James Beard Award. 
Over the course of his career, the author of "The Rise: Black Cooks and the Soul of American Food: A Cookbook" has had to eat his fair share of interesting and sometimes exotic ingredients that are concealed in those mystery baskets that "Chopped" fans so love to see when they are revealed. Per The Recipe, from pickled pigs lips to goat brains to Haggis to durian, "Chopped" judges have to have a pretty adventurous palate and a stomach of steal in some instances. But while always the professional, there are definitely some foods that Samuelsson would never eat — unless under the duress of it being in a mystery basket a contestant must use. In fact, there is one classic meal he says you will never see him eating.
The food Marcus Samuelsson avoids rose to popularity in the 1950s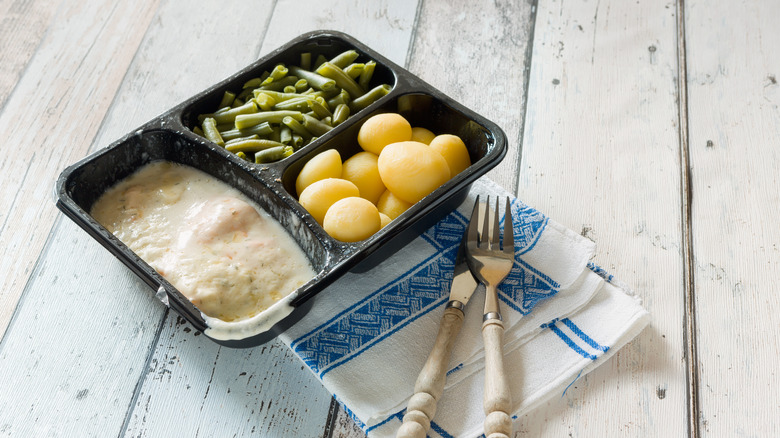 Anneka/Shutterstock
When the Food Network questioned Samuelsson about what dish fans will never catch him eating, the chef replied, "Probably any frozen TV dinner." Sorry to all those love their Lean Cuisine and Stouffer's frozen dinners, but Samuelsson will be politely declining these food options. He is not a fan of this convenience food, which rose to popularity in the 1950s (via History). According to History, the Swanson TV dinner was an immediate success when it hit grocery store frozen food aisles in 1953 and in 1995, 25 million unites were sold. 
And while this food industry saw a dip in sales in 2013, via Time, Statista has since shown data that suggests our appetites for these frozen meals hasn't waned. The data driven site shared that in 2020, 127.92 million Americans willingly ate frozen dinners, and by 2024, they expect that number to grow to 130.55 million. Still, we get why Samuelsson might rebuff these frozen blocks of entrees. Health Taste Vitality cites these easy to make meals' high sodium and fat content as a reason to shun the meal option. But TV dinners aren't the only thing the "Chopped" judge won't put near his mouth. He also shared that he won't eat buckwheat because he is allergic to it.