Martha Stewart Fans Are Swooning Over This Fairy GrandMartha Halloween Costume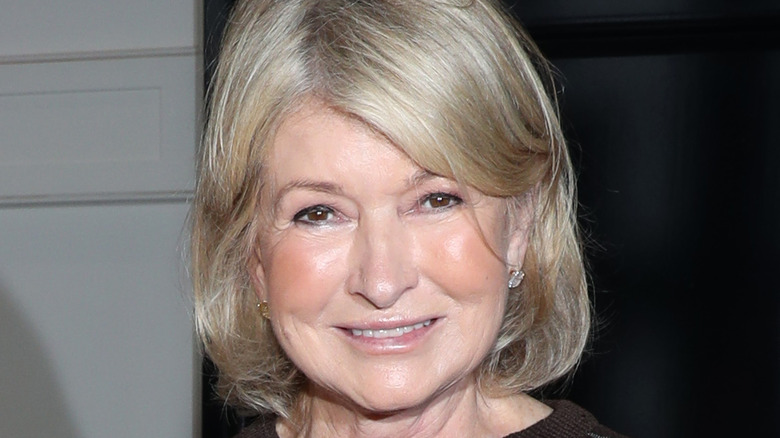 Bennett Raglin/Getty Images
From mixing cocktails to baking cinnamon rolls, Martha Stewart has a hack for just about every aspect of entertaining. She also has quite the knack for making it all look entirely effortless. So, if you've always suspected Stewart of having a magic wand hiding somewhere, you'll be especially tickled with a recent Instagram post of the famed food personality in a fitting Halloween costume.
Just in time for Halloween, an Instagram post shows Stewart in a "cloud of pink tulle," hair piled to perfection, holding a sparkly, star-topped wand. The caption accompanying the photos of Stewart's costume shares her thoughts from the 2018 issue of Living: "Every year, I look forward to devising my costume — some years the look is elaborate and the ensemble itself is extraordinarily complex, like when I was Fairy GrandMartha or the Spellbinding Sorceress." Apparently, it took more than a flick of that wand and a "Bibbidi-Bobbidi-Boo" to turn Stewart into Fairy GrandMartha. "For those getups, I worked with the editors, makeup artists, costume designers, and seamstresses to execute some pretty ambitious designs," Stewart explained (via Instagram). Judging by her stunning transformation, we'd say it was well worth it.
Fans are here for Stewart's fairytale vibes
Followers of Martha Stewart openly gushed on how fabulous the Fairy GrandMartha look was. On the post, Instagrammer @christinekueblerartist wrote, "That is spectacular! I see a little bit of influence from Glinda the good witch of the north in there! Gorgeous pink hue!" We totally agree that Stewart was channeling Glinda, and we'd like to think if we were lost in a field of poppies Martha the Good Witch would turn up and bake them all into poppy seed muffins so we could escape on a full stomach.
Another excited Instagrammer, @hedgebabe, wrote, "I want Martha to be my fairy godmother!" And, we couldn't agree more! If you can't get enough of Stewart in costume or just need some inspiration for your own festive looks, there is a slideshow of her best Halloween ensembles over the years on Martha Stewart Living. Also, if you want to see what Halloween 2021 has in store for Stewart, your wish may be granted on October 21 when "Snoop and Martha's Very Tasty Halloween" begins streaming on Peacock (the trailer is posted on YouTube) as long as you have your magic wand (aka remote control) handy!