The Surprising 'Kitchen Tool' Geoffrey Zakarian Can't Live Without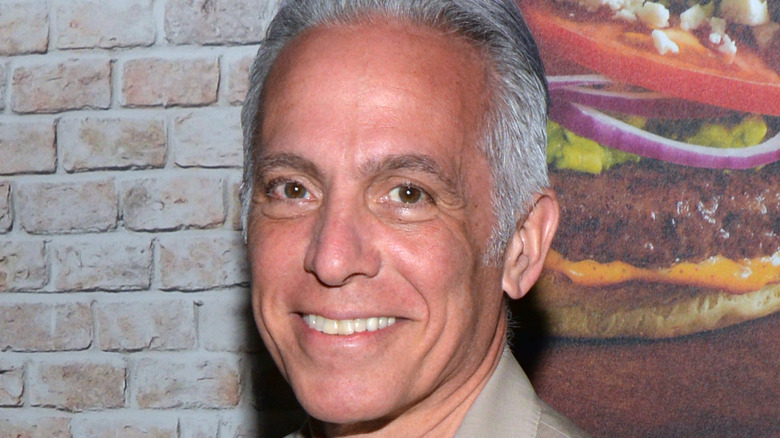 Manny Hernandez/Getty Images
We all have our favorite tool in our home kitchen, whether it be the cast iron pan inherited from previous generations or an electric appliance that comes in handy more times than you thought it would when you splurged on it for a specific recipe years ago. Food Network asked Geoffrey Zakarian, celebrity chef and co-host of the channel's "The Kitchen," what tool he absolutely can't live without in his kitchen.
We suspect the tool has something to do with cooking and connecting with his family, which he believes makes a memorable meal. One of his recent cookbooks prominently features involvement from his two young daughters, and he told the Tallahassee Democrat how much he valued the experiences he shared with them in the kitchen. "You put these moments in a basket and they collect and they collect and what happens? Your kids grow up and they do that with their kids. You're instilling a family tradition and that's big for me," he said.
As the author of several cookbooks, a favorite judge on "Chopped," and the driving force behind multiple award-winning restaurants, Zakarian's cooking tips are definitely worth listening to. That includes tips about tools.
Geoffrey Zakarian needs his iPhone in the kitchen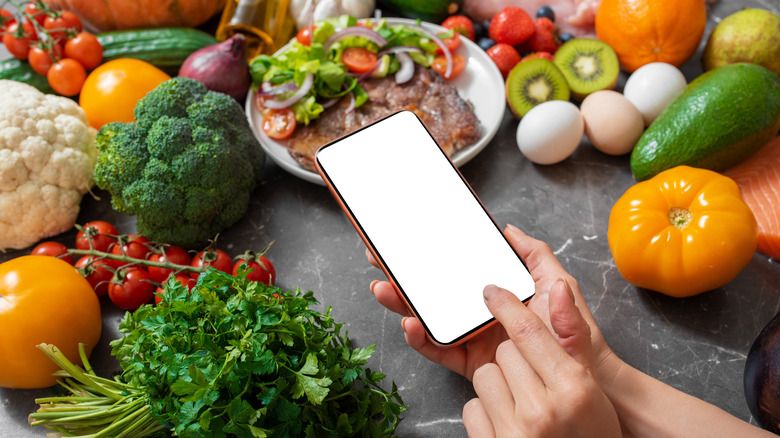 Kaspars Grinvalds/Shutterstock
In a rapid-fire interview with Food Network, Zakarian claimed that he couldn't live without his iPhone in the kitchen. Certainly an iPhone would come in handy when looking up recipes, converting measurements, and comparing results to his own reference photos. Vanity Fair even published a series of photos Zakarian took on his iPhone, which showed the way he used the device to document ingredients, dishes he ate at restaurants, and special moments with his family.
Upon further investigation, it appears that as useful as Zakarian's iPhone is in the kitchen, he likes to reference it as his go-to kitchen tool as a joke. When he hopped on Reddit to answer questions about how to bring families into the kitchen, one commenter had a similar inquiry. Zakarian responded, "iPhone ... only kidding! The first thing you really want to buy is a giant cast iron or dutch oven ... those are my two go-to's."
He also honed in on the important way his iPhone helped him connect with his family and bring his kids into the kitchen. When asked the best thing his kids had ever made, Zakarian told a touching story about texting a strawberry souffle recipe to his daughter and her response with a picture of the results. While the answer started as a joke, it's clear Zakarian does value the way his iPhone connects his family to the kitchen.